I like my own bed. That said – the bed, well, I'll have to try out Swanda's new bed and compare.
If there was ever a moment of saying, I'm glad I don't have clients at the moment, this would be one of them. Oy. I have spent all day dealing with "stuff". Like assembling an roof mounted HDTV antenna that is huge, but came out of a box that was 4″x8″x16″, dinner for three – steaks, salad, bread from me, dessert from Maria (who I have never met) and bidding on scissor lifts on EBay.
The bottom line is that:
The antenna is up, but the motor is flaky, but provides the same amount of channels as the old one so I can sell it
The dinner was stunning – steaks that this nice Swedish woman said were 1.5 times her hand (Graf – I need that photo!) and a dessert that was out of this world — a rolled thing with new england blueberries and a cake like thing.
Oh, and that scissor lift that I bought in the middle of dinner on EBay…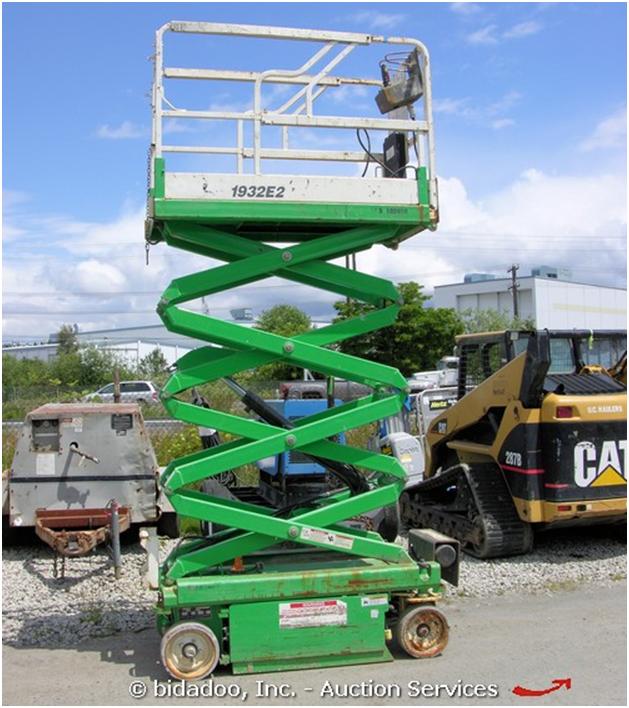 Think, dining al fresco at 20′ in the sky. I wanted the 32′, but I got this one for round numbers $1200. All the 32′ ones were going for close to 3K – if I don't like it, it will be an easy sell on craigslist once it's pimped out with new paint. Like I need another project.
Dinner stunning. Dessert better. Fresh raspberries, must water then so they keep producing.
Tomorrow Olympia.
[222.5]