I got out of Olympia in time for Car Talk – that makes it a little after 11am.
Lunch, read the WSJ, nap. Wake and start projects.
Projects:
Finish retro Skype phone installation… the five line (6-button) wall phone for the office: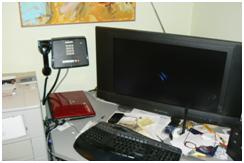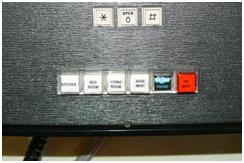 And the 9-line (13-button) for the living room: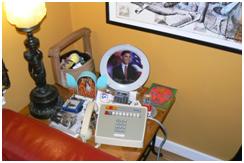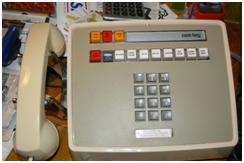 And the yet unwired phones for the bedroom: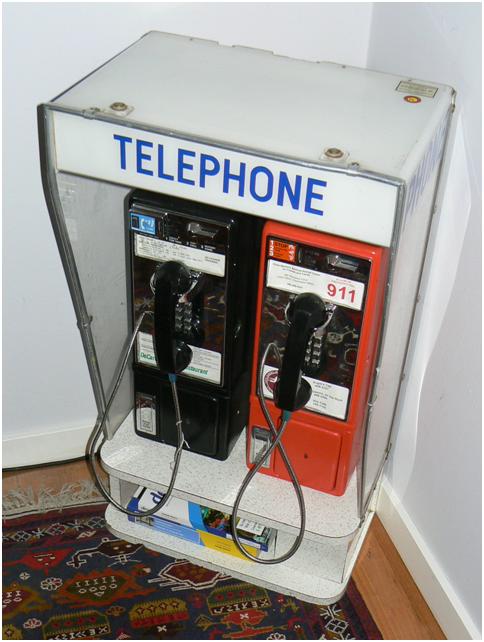 I still haven't gotten the speakerphone set working, but I think I'll try and get some help from the telephone museum that is in Georgetown (the neighborhood just to the north of me).
If you want to call me on Skype – that would be from your computer – my user name is markstephensouder. And the phones do actually try and ring, though not as loud as a real phone. And you can leave voicemail as well!
And I finished running the wire (i.e. hiding the wire) for the new antenna, which in theory is pointable, but the motor seems to be unreliable, but on the positive side, it doesn't seem to make any difference which way it's pointed.
A quiet dinner at home of leftover salad, leftovers roasted potatoes, a slice of ham, and a couple of glasses of wine.
Tomorrow? No clue of what I'm doing for our nation's birthday.
[225.6]