It seemed that today was mostly about getting caught up on email, blogs, and letter writing – and planning for a two-night trip to the woods.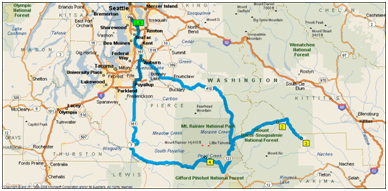 The plan is to take the long way home – through Mt. Rainier National Park so I can use my pass again. $15 more of value out of the $80 card – that brings the total to $63 of use.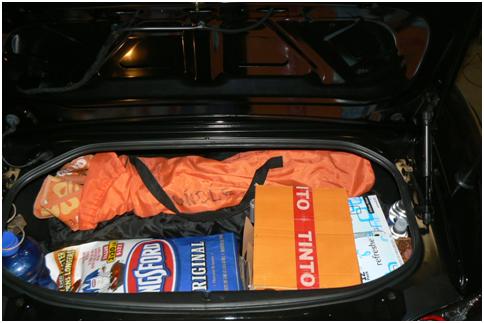 So, what's in the trunk so far:
22 lb. of charcoal
Lighter fluid
Gallon of water
2 water bottles – prefilled
2 camp chairs (one supersize)
A 12-pack of seltzer
40+ CDs
A case (12 bottles) of temprenilo (spanish red wine)
What is to come into the car tomorrow:
Overnight bag
Computer bag
And in the passenger foot well, a soft side cooler with a twelve pack of Diet Coke, all sorts of breakfast meats, ices, glasses, corkscrew
Drinks and dinner tonight at Swanda's place in the city – working over the last bit of details for the upcoming funeral and wake – for a pig on a spit.
[227.4]