Today is all about trip planning. Finished the route for the Bliss trip now that Boise is out. Now Pendelton (for the mill tour) and then on to Maryhill (and Stonehendge)"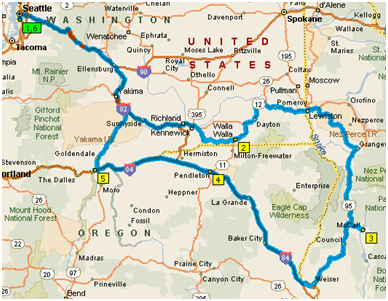 Oh how I had actually having to use the phone to make reservations. I'll hold my nose and dial. Luckily, it was easier than I'd thought – just the time on wait. Used one of my Groupon's to get to Victoria next Monday. So that trip will be, early Clipper to Vancouver island ($59) walk to the backside of the Empress, catch the number 72 or 73 to Swartz Bay ($2.50), catch the Fulford Harbor run to Saltspring Island ($9.60 walk-on). Total transportation bill, $75. Not bad for call the distance.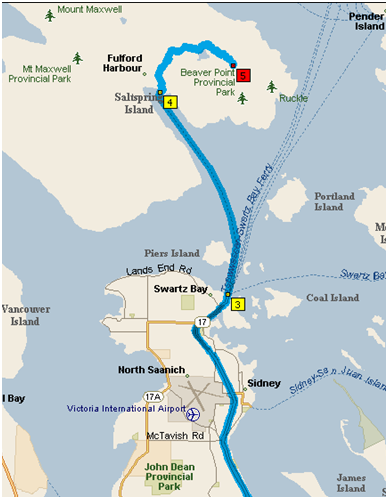 So, here are the trips that the details are finished on:
Saltspring Island 8-2 to 8-4
Walla Walla, McCall, Pendleton, Maryhill 8-9 to 8-12
Germany (Frankfurt and Berlin) 8-16 to 8-30
Berkeley and Santa Cruz 9-4 to 9-8
Birthday cruise to the Eastern Caribbean 9-23 to 10-5
St. Louis (mileage run) 10-16
Things still in need of detail work:
Portland 7-31 to 8-1
Victoria 9-13 to 9-14 (approximately, could ad days on either side)
Thanksgiving at Whistler 11-24 to 11-28
WOW, no wonder I have no time for clients. Thank goodness all of these are inexpensive trips.
DancingBear and rockfish on the grill for dinner with a little bread and salad on the side.
No news on the car… BMW for another day.
[227.4]