Well, the Bear Bites at the TravelLodge was barely a meal… luckily we had a taco at the taco truck on the wrong way out of town – it was one of those mornings that started with me trying to track down my credit card that I left at the restaurant last night… and they are only open evenings.
Luckily – I discovered this when buying postcards… and the lady behind the counter told me that our restaurant was tied in with one across the street that is open all day… long story short, they got the manager, who had keys to that restaurant and my card was recovered – but not before I fell in lust with the barista and ordered a glass of prosecco (Italian champagne) to celebrate.
But back to the taco truck – Tito's Tacos, featured in Sunset magazine in a feature on best burritos in the west.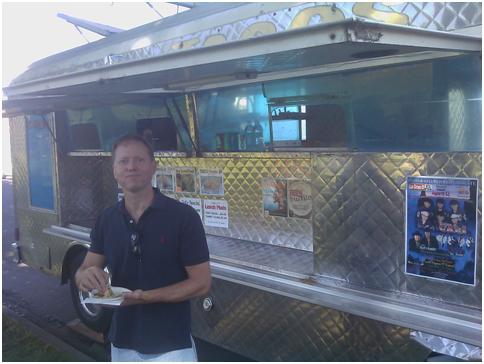 The trip went much smoother after I unplugged the GPS and opened up a map. The GPS would have sent us south first rather than east on US12.
One more taco truck (though this one was actually a taco trailer) for lunch…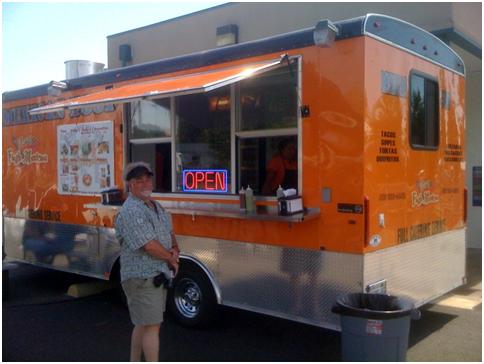 By the time we got to McCall, and got groceries, cocktail hour was an hour late (as in, we got in at 6pm) due to the time change. Bliss is Blissful that there is a full gym at the condo complex. Me, I'm happy that cocktail hour finally arrived.
While Bliss worked out, I read the paper, caught up on email, prepped dinner stuff – a rack of ribs on the grill (pre-cooked, just need to warm up), salad, grilled asparagus – and a starter of gorgonzola and Chardonnay. Life is rough out here in the woods (in a 1500 sq ft condo).
[? ? ?]