With no blanket factory tour, we get to sleep in… a bit. We are out of town at 10am, and have toured ConcreteHenge by noon when it's off to Sally's Restaurant for more comfort food for Bliss – damn – he works out to get rid of this, not sure how I'm going to get rid of the Rueben (or the Prime Rib Dip with fries last night). He has the Sally's Chili Side – which is a toasted hamburger bun (which he deletes), then hamburger patties, then chili, then cheese and a ton of fries. Looks like a heart attack on a plate to me.
Here is ConcreteHenge: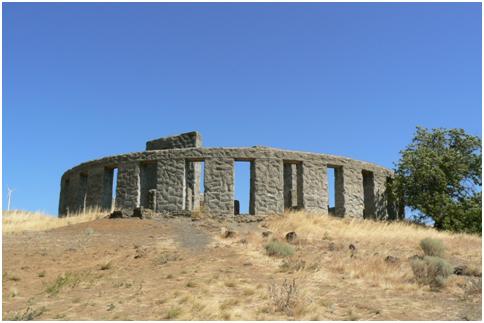 After lunch we are off to the Maryhill Museum which is filled with odd relics of the early 1900's with the bits and pieces of royalty, Rodin pieces, Indian (feather) baskets, etc.
Here is the Maryhill Museum: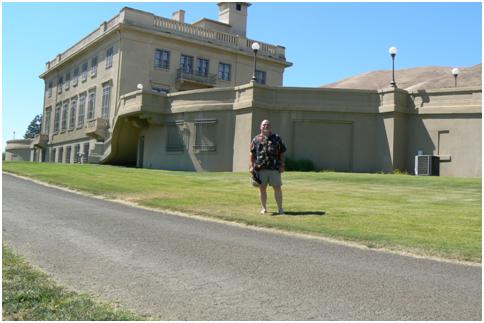 Nice place. But if you want to see all the shots, I'm trying a slideshow from Flickr since Twango stopped the ability do do drag and drop uploads.
Got back to Seattle (well, Bliss' place) at 6pm, me home at 6:30. Chicken and vegetable soup (homemade) for dinner. A quiet evening of TV and Whiskey.
[? ? ?]