For the reference to that post title…
http://en.wikipedia.org/wiki/Ich_bin_ein_Berliner
The flight got in early – so I was on the curb a little after 7, and Ezra was already circling… the wrong terminal – apparently the Admiral's Club is not the only AA thing screwed up. Website said Terminal One – the tiny one. Reality, Terminal Two. Thank god for cell phones – as I said to someone else waiting to be picked up.
After a stop at Ezra's lux apartment about a 15 minute walk from my hotel (close to his bike shop) I was checked in by 8:30am (AMAZING – now THAT is an early check in). Shortly after I was breaking my own rules for adjusting to jet lag – i.e. stay up until what is normal bedtime.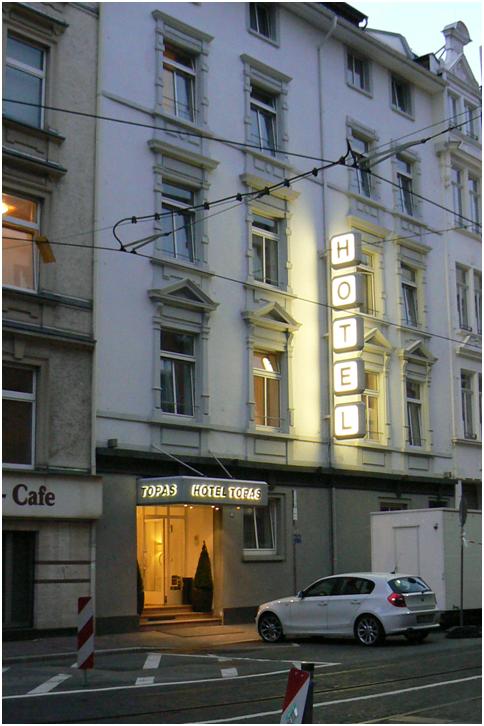 My room is the one just to the right of "HO". How appropriate.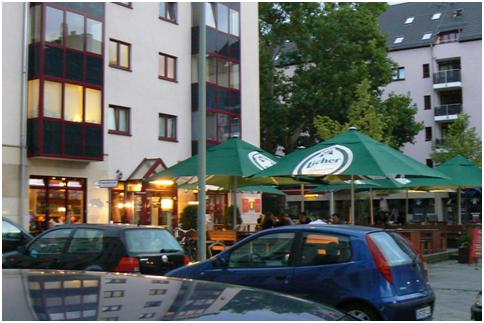 Up from the "nap" after four hours. Out the door for chicken, tortellini stuffed with spinach, in a cream sauce, with a glass of wine. And then to the Hbf (Hauptbahnhof), a.k.a. the main train station to postcard stamps for the postcards from DFW – which will now have German postage on them.
And back to bed for another couple of hours.
Dinner tonight was more of a snack since lunch was a huge meal that I only ate half of (finished the Rioja though). Can you say Currywurst?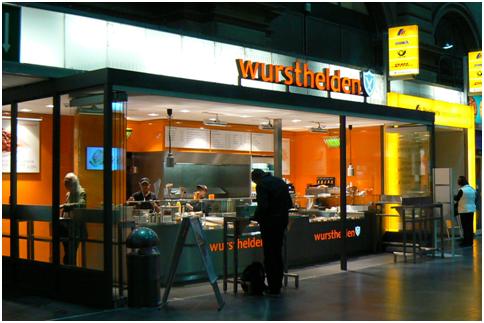 Yes, back to the station – I needed a LITTLE food, not a whole meal. I also picked up a couple of postcards of the main train station as well. And then back to the hotel to settle in, do email, update FaceBook, do this post, chat, cruise on-line for a new German boyfriend… just another Wednesday night in front of the TV and the Computer.
Taking a sleeping pill to reset my body clock now that I've caught up on sleep.
[? ? ?]