I love this – in my anal-retentive travel book (see photo from a couple of weeks ago), I have 37 pages (plus and 11×17 fold out map of the S/U-Bahn) of stuff printed out on things to do in Frankfurt. What have I done so far… nothing that was on the list. I've just wondered around aimlessly taking photographs, listening to music, eating street food.
I did take a walk down by the river today – at least I'm getting my exercise to get rid of the wieners I'm eating…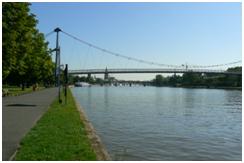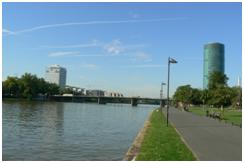 Here's a little video of the street festival…
I went for a dinner of paella and sangria (9.5 Euro, or about $12). Pretty good for street food, luckily there was a seat at a table in the shade with pretty boys.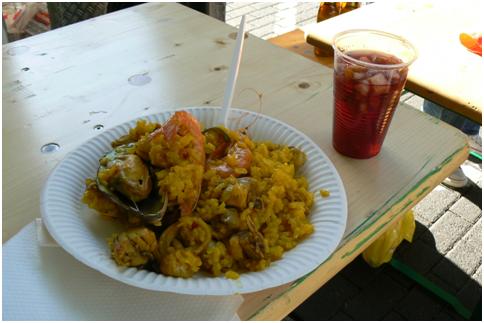 Early night for me – off to Berlin on the mid-day ICE (high-speed train).
[? ? ?]