Today is a travel day… the S-Bahn back to the main Berlin Hbf, then south to Frankfurt.
I was packed (badly) and out of the house at 9:30 or so… a walk through the forest to the station, a little wait for the train and back at the main station am I. Found the DB lounge and settled in for the first real internet connection in a week, though it was a little odd… 15-minute cards. i.e. you got a connection for 15 minutes before having to log in another user name and password. Seems a bit silly to me, but free is free. I used one of the two cards to download all the mail (close to 300 messages), read/deleted/replied, and then logged on to then send them all. One chore down.
Had some drinks and light snacks in the lounge but had a more substantial lunch before finding postcards and heading to the platform for the train south.
Lovely train ride – had the entire compartment to myself which meant that for part of the trip I was stretched out across three seats and snoring.
Ezra met me at the train station and off we headed to his place for a lovely evening of sampling parts of his extensive scotch collection.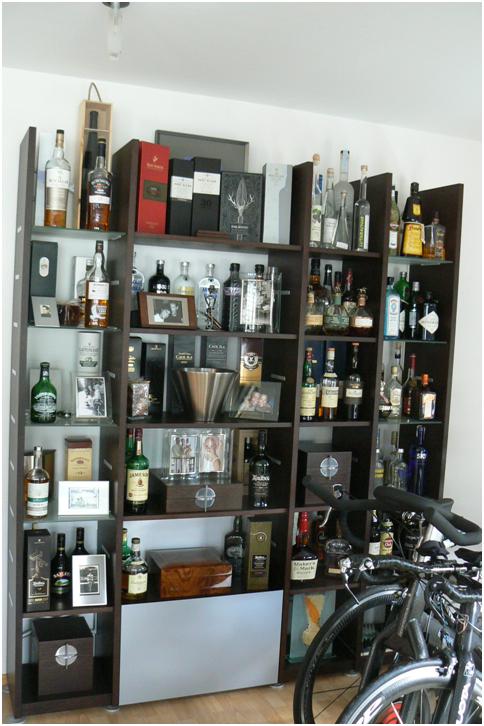 Here is the slideshow from this trip:
And how nice to  sleep in a full size bed in a room to myself.
[? ? ?]