Before I get around to today's post, I stole this off the FaceBook comment of my friend Aster:
Going to church doesn't make you a Christian any more than standing in a garage makes you a car.
Back in the swing of things – travelling west is sooooo much easier on my body. That and being exhausted at midnight which is my usual bedtime. Woke up at 8am ready to face the world, and a stack of mail, clippings to send, bills to pay, restocking the fridge – the usual stuff after two weeks of not being around.
So, what got done while I was on holiday? The concrete pad got poured and the oven thermostat was replaced. Nice to have a key box by the back door so that I don't have to be here.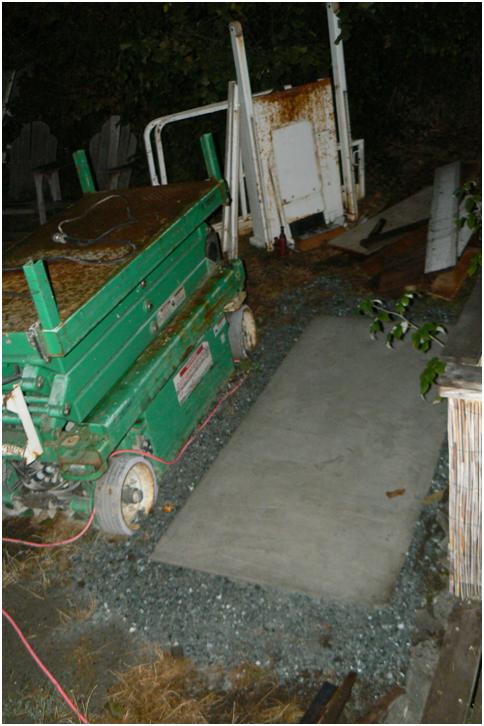 I should have had MoonSong put a big R.I.P and some fictitious details on the slab – it does sort of look like a mausoleum slab. And speaking of slabs – below is one of the slabs from the South Park Bridge…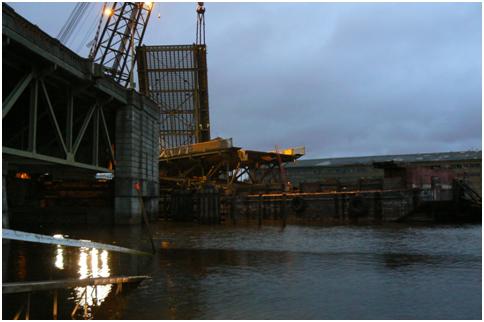 Dinner tonight is with Dancing Bear… a peppercorn pork loin, roasted potatoes, salad, and a blackberry pie (leftovers from the freezer) for dessert.
It was an early night for me, but it was nice to walk around the neighborhood after dinner – lots of people and families out, some even using the new off-leash doggie park.
[229.4]