I'm making a little more progress on the deck structure – starting to put up some of the side bamboo: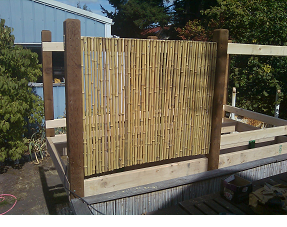 But got interrupted by the call of the Dindons… Dindon's Winery that is: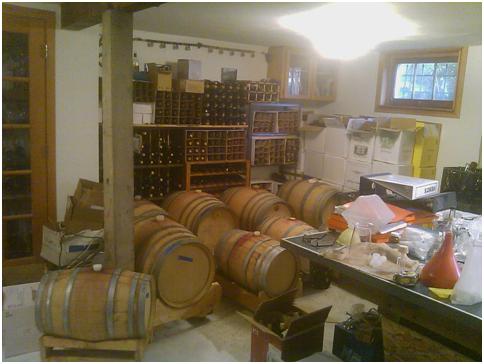 Had a nice afternoon wine tasting before heading to Ezells to pick up some chicken for dinner. Haven't been there in years, and I blame Swanda for getting me thinking about it. Something tells me that fried chicken isn't on my diet – even with skipping the fries.
More deck work and dinner guest tomorrow.
[224.9]