The day started off with a flour delivery.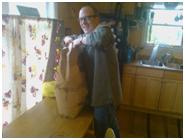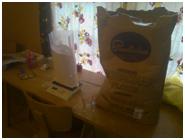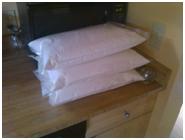 Nothing like splitting 50# of flour. Apparently $8 gets me 25# of bread flour. Wow.
You know, 3.5 inches isn't much, unless it's in the wrong direction.

Two things I discovered today. The deck of the dining platform is 3.5 inches too high, and I got the far end of the platform wrong.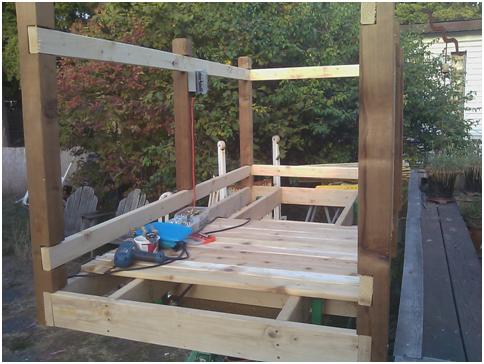 All will have to be fixed on my return from CanadaLand. But the up/down wiring is in, and some of the decking – would have bought more but they were out of the 8′ pieces of decking, and that's what's easy to chop. Instead of fixing stuff, I started fixing dinner for five – with some "white dog" – aka, moonshine: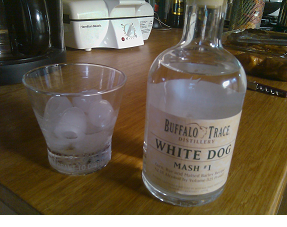 Got to love that they are selling 125 proof stuff just out of the still.
Dinner good – only thing left are some vegetables.
Must pack for tomorrow.
[225.7]