I should really look at my tickets – I could have sworn it was a 7:00am departure… luckily it wasn't 6:30, but 7:30. So I was early. More importantly I could have slept another half hour.
TOTALLY FULL boat to Victoria – I've never seen that. They must be loving it.
Got in and through immigration a little before 11, room wasn't ready, wandered around, had lunch, in the room a little before 2 – still beats waiting until 4pm to be in the room. I was having cocktails by that time!
Here are some random pictures from my day. The Albion Manor B&B close by: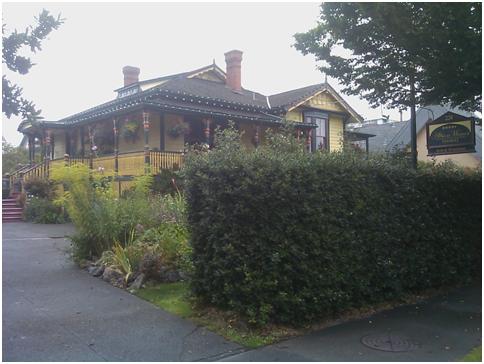 View from the condo… note the gray skies, but no rain: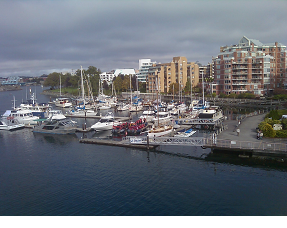 And the hot tub on the deck – no grocery runs for me this trip – not worth the effort to cook for one.
Dinner tonight next door at the Blue Crab. A nice glass of wine (to balance out all the Jameson before), mussels and clams with chorizo… and a beet salad that I ordered, but didn't decide to take. The waiter was nice enough to take it off the bill when I ask for it to be boxed because I was stuffed (more tip).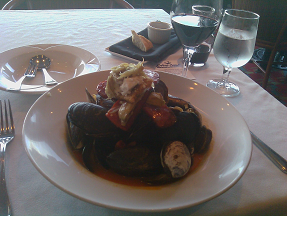 Sorry that the picture of the mussels and clams isn't better.
Movie tonight: Spring Cleaning.
[225.?]