Conference call this morning at 9:30… good news is that it looks like it will be some work in the October timeframe – some nice billable hours (before I leave for Thailand).
The call ran a bit long (more billable hours) so I didn't get out of the house until about 10:30 for the drive down I-5 and across US30 to US101 south and Seaside. Grabbed a sandwich in Kelso and ate it while finishing the Wall Street Journal for today.
Found my date patiently waiting along the highway in Warrenton (between Seaside and Astoria) and managed to get the last little bits of shopping done and get into the room by 2pm. It was your basic handicapped one-bedroom. I had a three bedroom penthouse reserved for next week for a repeat date, but cancelled when I found out there was no spa on the deck. Well, that and Tuesday nights don't fit with dates schedule.
I'm afraid none of the pictures taken in Seaside would be appropriate for a "family" site… but let me tell you I got quite a workout – and the steaks were good, too.
Instead, I'll just pop in a publicity photo for the resort: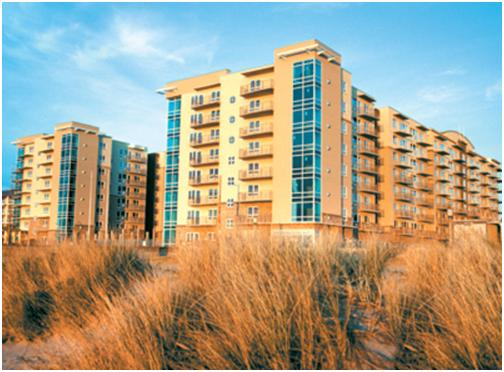 Off to Olympia tomorrow.
[227.5]