There are great shots of the car filled with lumber, but I'd like to show this shot instead. This is my kitchen filled to overflowing with friends.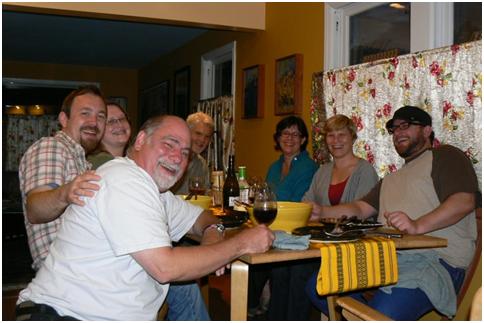 If this is my day, I'm happy.
My kitchen doesn't really seat seven – but it worked. Other than I'm looking like Santa. Thank god the lift is working and I threw the lounge chairs up there. It's nice to escape 20′ up in the air with a drink and a comfortable chair.
But really, I have to post this picture my brother just posted on FaceBook… doesn't he know this goes everywhere?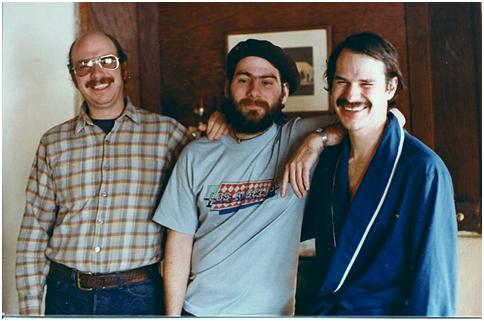 I'm the one in the center.
[226.5]