Today was back to working on the deck extension… need stairs to get up to the lift platform. By the end of the day, here is what I got done: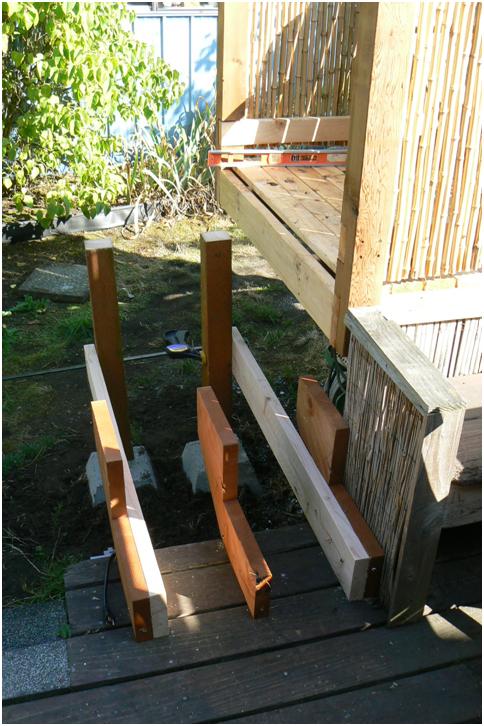 Then it was off to dinner with the girlz – Darcie, Jeanne and Jill. Much talk about how to maximize the WorldMark points that Jeanne bought from the estate of her recently departed father. Gave them the bad news that the concept of Vancouver over New Year's for this year was probably unrealistic – especially since they wanted a two bedroom, and there are like half a dozen of those units.
A wonder dinner of a savory stew like thing – served with a lovely dark bread. I wish I could figure out how to make a decent dark bread. I guess I should go through my 25# of white bread flour first.
[226.0]