Sounds like a repeat of yesterday, just new people at dinner. Today I finished the stairs, now just have to decide if I want a railing …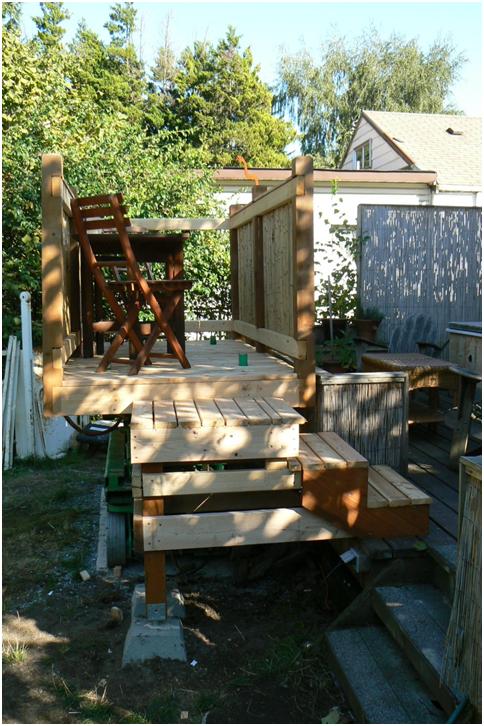 Items remaining … built in bench seating with will be more stable. More work to be done.
Dinner tonight with the boyz – Swanda and Dancing Bear. A starter of sushi, then the main is a soup (chicken vegetable) and salad with a couple of loaves of home-made bread. Sour cream for those (like me) you like it in their soup.
[225.9]