A run to Home Depot for safety hardware to install on the deck: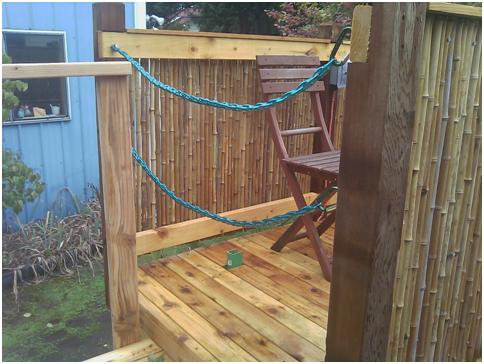 To the store for lunch supplies – time to try out the Swanda birthday present: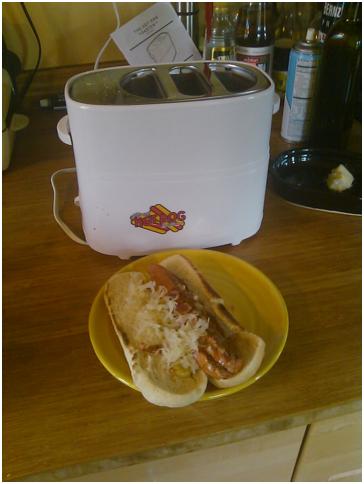 I think it's designed for standard buns and wieners – will need to experiment more. The low fat chicken sausages (4 grams of fat as opposed to 14 grams in a regular dog) was tasty, think I'll need to split both the dog and bun in half to make it work… tomorrow.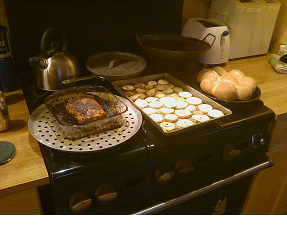 And dinner with Mick – a pork loin roast, high heat roasted potatoes, bread, salad, wine, and two first class tickets to Vegas in early December for Javier's B-Day party. Not bad — $400 each, which is less than double the coach price.
Texting and sexting with the boy before bedtime.
[231.0]