Shock of all shocks – I went to the DVM (Department of Motor Vehicles – actually the Licensing Bureau) this morning at 11:30, renewed my tabs, ordered a new custom license plate and was out the door ten minutes later. No line. I couldn't believe it. Parked at the apartment and walked to 5 blocks (newspaper in hand to read while I waited). Shocking.
The new "paper" plate: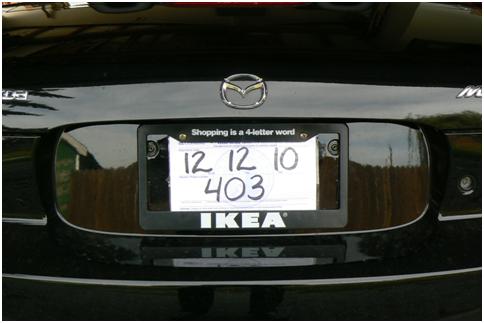 And since that makes the front plate invalid, I decided to pull a plate from my collection to use on the front: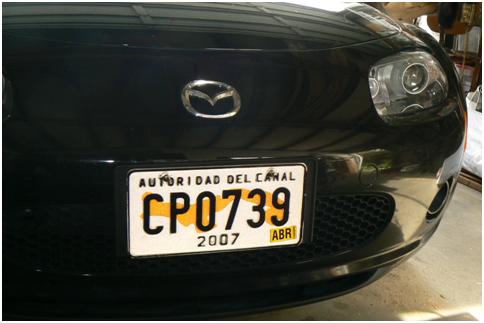 Yes, Autoridad Del Canal – the Panama Canal Authority. I think it looks real slick.
Dinner tonight at Swanda's – combining a package run with making dinner and watching the news. Of course that turned into dinner for three when Fluffernutter called my cell from a couple of blocks away – a roast chicken on a bed of purple potatoes and onions (and the remains on the stove for soap tomorrow). A fine evening.
Then home to pack for tomorrow adventure in dateland.
[228.7]