Got out of the house at 11:30 after Jimmy and Suze picked up the chop saw for art projects (Suze, not Jimmy). Destination: Seaside for date number two.
It was a lovely drive down – top down part of the way until it got a little too cold, but no rain.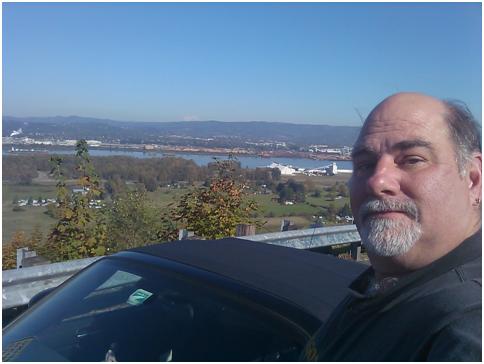 This shot was outside Longview, Washington on US30 on the Oregon side of the Columbia River.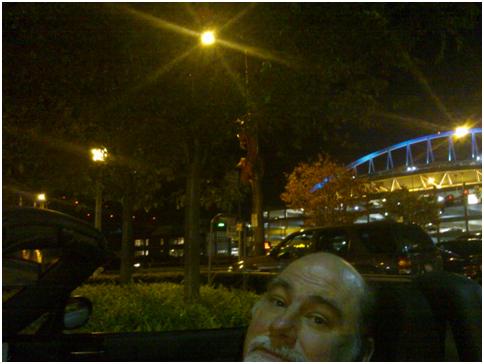 This shot was actually from last night coming home from dinner with Swanda and Fluffernutter – again, another cell phone self-portrait. No too bad considering the various lighting situations.
Got into the condo at 3:30 – half an hour early, which is something that this resort isn't well known for. They even offer people $15 in restaurant coupons to get people to check out before 10am.
In between a movie (Hot Tub Time Machine) and romantic activities, managed to get dinner on the table at 8pm – veal chops on grill, baked potatoes, cole slaw and a nice bottle of rose.
Needless to say, it was a late night.
[228.6]