Didn't get the best night of sleep last night… a multitude of reasons.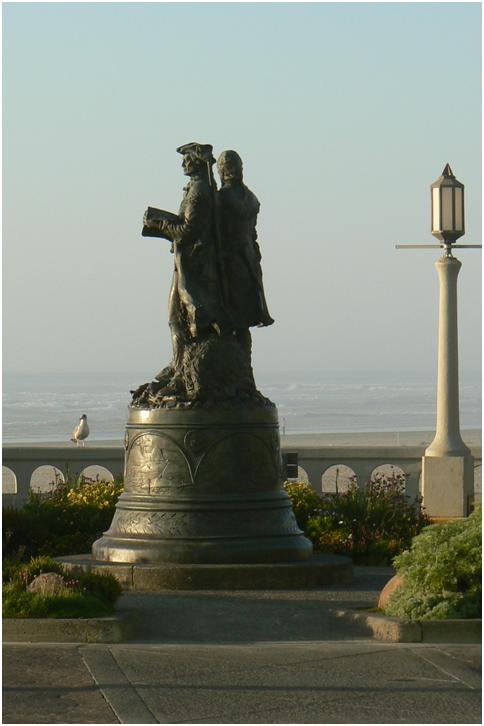 The view from the condo is of Lewis and Clarke… it's the end of the trail out here in Seaside. The 3-bedroom Penthouse condo (yes, a bit much for two people) is on the ground floor right across from the boys (Lewis and Clarke) so there are people just outside the window – no lounging around "al fresco" without the curtains pulled.
Out of the condo at noon, and into a sales pitch – the things I do for a $75 American Express Gift Card that only gets spent in the state liquor store. Hopefully after November 2nd, it won't have to be a STATE liquor store.
Unlike yesterday, with the sun out and 60 degree temperature, now it's much more like winter in the Northwest… grey, drizzle, cool. It didn't make for a very fun drive home – and the need for a 20 minute power nap in Chehalis didn't keep me from getting stuck in Olympia/Tacoma/Seattle rush hour traffic. Might have missed some of that had I not stopped for a great grilled (outside) burger in Swenson, and taken that nap. Oh well.
Home at 6 in time for the tail end of the two hour news hours. Exhaustion, food, TV followed by an early sleep.
[? ? ?]