Sort of a fun work day today – working on logo concepts for a client – nice and creative. I'd share the results, but unfortunately it's privilidged information.

Rest of the day was spent cleaning up the house for company – my buddy Joe is coming in from Tucson to do the Boeing plant floor tour with Mick and I tomorrow.

Here is an interesting Alaska fact – if you are an eleite traveller on Alaska, and you get a ticket for someone else using your miles, your elite status, in my case, gold, prints out on their ticket AND they come find in in coach to offer you a free drink. It also means you get to use the speed lanes at Sea-Tac (the short security line for gold, first-class, etc.)

Got back from the airport from picking up Joe and fired up the grill – no monster steaks, some roasted potatoes, a southwest slaw, some fresh cardamon rye bread, and a little wine.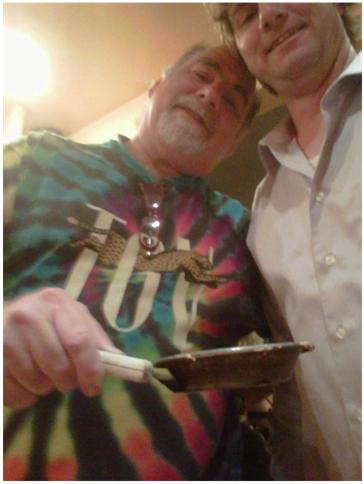 And a picture from after dinner and making shortbread cookies.
[230.4]