An early morning – that means an alarm clock.
9:45am train to Portland for a couple of hours of shopping at Powells and hanging with Joe's friends, one of which I know.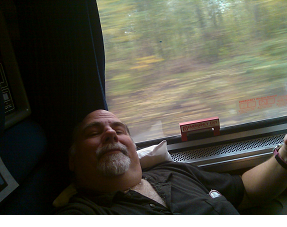 Nothing like travelling in a sleeper car – with the attendant bringing us split after split of champagne.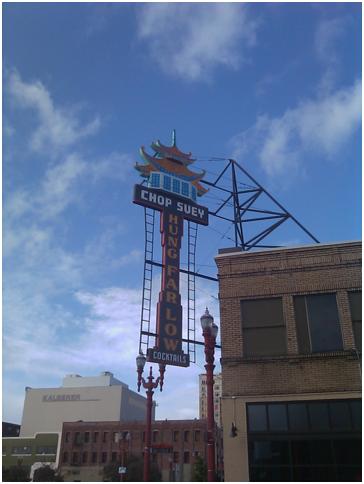 And the famous Portland Chinatown restaurant… Hung Far Low – though I tend to remember the sign hanging mid-block, not on the corner.
Much fun, delayed trains, complaint letter coming (no wi-fi in either direction, bad parlour car service both ways, etc)… and now I'm exhausted.
And fat.
[231.3]