I thought about getting a hold of the folks that I know in Honolulu… and decided against it. As Swanda might say, I need a little quality ME time.
Yummy bagels and cream cheese for breakfast, then take the New Yorker down to the pool…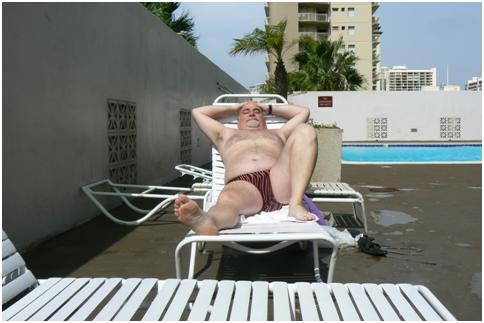 Hang out for an hour, head back to the room and look out to see this…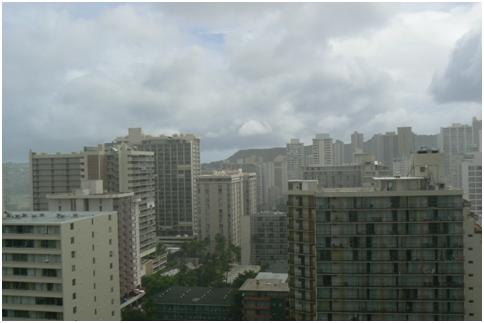 Which is a 20mph driving mist. Guess I planned my sun time correctly.
DIFFERENT TOPIC: Should anyone want to see the plant floor tour at Boeing last Saturday, here is the official Fickr photostream:
http://www.flickr.com/photos/futureofflightcenter/sets/72157625123849327/with/5118914688/
Lovely dinner tonight of chicken and marinated cabbage – was much better than it looks in print.
Another early morning tomorrow – and I still don't get back until late.
[? ? ?]