With the bus taking an hour plus from condo to airport… the alarm was set for 6am, and I was out of the condo with the key dropped off at 7:15…. And through security and in the Delta Crown Room by 8:30 – go "Gold Lane" for MVP Golds and First Class passengers, it made it a breeze. I did get frisked… and they have the new body scanners installed but not in use.
Before I forget – LOVE the Honolulu Crown Room (though it might be called Sky Club now that Delta and Northwest have merged), over the years of my visits, the staff has been anong the friendliest of any of the clubs I've visited.
At the airport I did some last minute shopping – a couple of postcards for Steve and Florence (Swanda's sweet mom), and gifts for Curt and the Maybe BF. For Curt: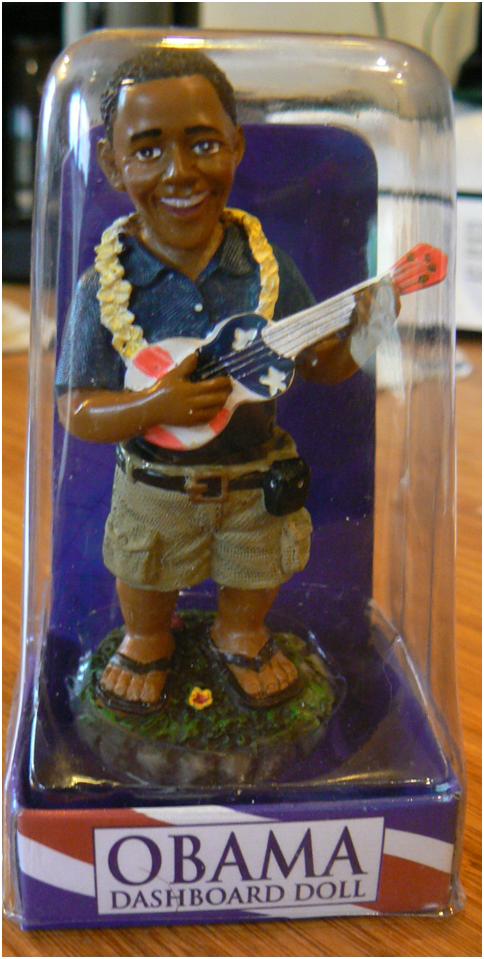 And for the BF Maybe (that would be the maybe boyfriend):
I was looking for a temporary tattoo of this image, since it's what he wants to tattoo across this shoulders….will have to settle for peel and stick. Hopefully I can send you a picture of it next week when I see him.
Unlike the trip to Honolulu, on the return trip they took my first class upgrade coupon… now I'm down to one. Now I'm wondering how/when to use it. Oakland is on sale, and I wouldn't mind seeing the guy in Santa Cruz… guess I'd better figure out if this is an "exclusive" relationship that I'm in the middle of.
With the transfer in Portland I was home by 10:30… made it through the news, but not much further before sleep took over.
[? ? ?]