Work in the morning was the plan, but it turned into work in the afternoon with Nathan – nice to have some fresh eyes on the logo that I'm working on.
And we got a show as well…. Window washers working on the building.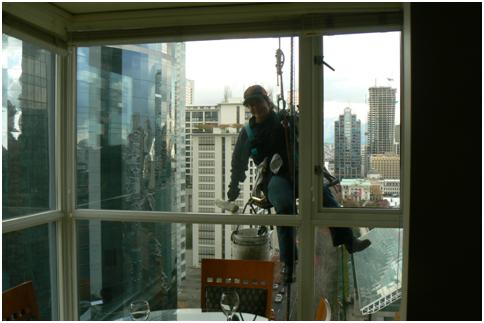 Window washer gal… late twenties is my guess, quite amusing.
Next up for the afternoon was the JapaDog stand a couple of blocks from here: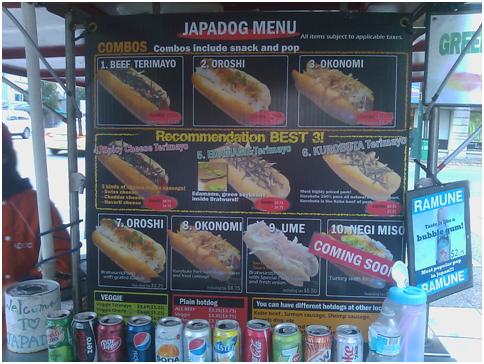 Nathan had the one with grated dikon and wasabi mayo, I had the one with fish flakes on the top. Interesting, but not cheap — $7-8 each.
And here is today's clergy picture – taken before Tom arrived….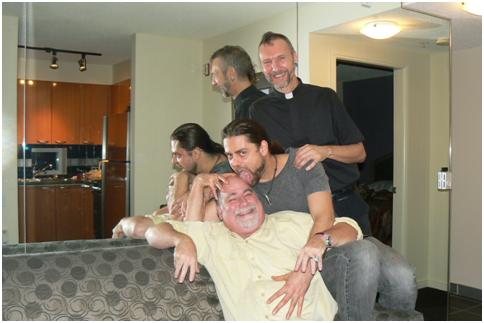 Dinner was salmon steaks, grilled asparagus, salad, wine, conversation, bread and laughter.
Back to Seattle tomorrow.
[? ? ?]