Scheduke: 7am wake-up call… out the door at 9am. Why is it that I do these forced march tours? Oh, that's right, to actually see something of a country other than a hotel room. Great breakfast buffet — I went more towards the Asian end of breakfast rather than the Western. Lots of dim sum, some thai noodle dishs, to compliment the eggs and bacon.
9am — butts on bus — we got a palace to see. A Wat (that's a Thai joke — a Wat is a temple) a Palace it is.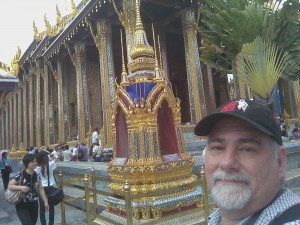 I have to say that is the nicest camera phone self-portrait I've ever done… as the comedians say, it's great to work with good material. After two hours of walking and lisetning to history, it's off on the river tour of Bangkok. Lots of temples along the way, but what strikes me most is the sandbags and flooding from the monsoons that is still evident.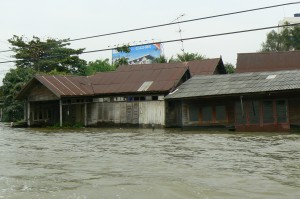 But what is sad to say, the most fun of the day was the trip home from the river tour. We were on tuk tuks (3-wheelers) coming back from river tour, and they only hold two passengers (plus the driver, so we had 20 of them — fucking police escort racing through the streets of Bangkok, they were shutting down intersections — amazing. Still trying to figure out if it was planned or the police around the pier just noticed that there was a caravan of 20 tuk tuks and decided to speed us through.
An afternoon of shopping for some, tailoring for some (5 suits, 12-15 shirts ordered)…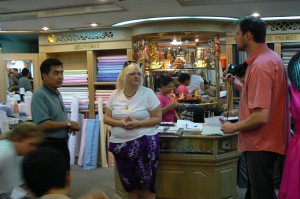 napping — wish that were me, I was catching up on email and shopping for odd Thai liquor…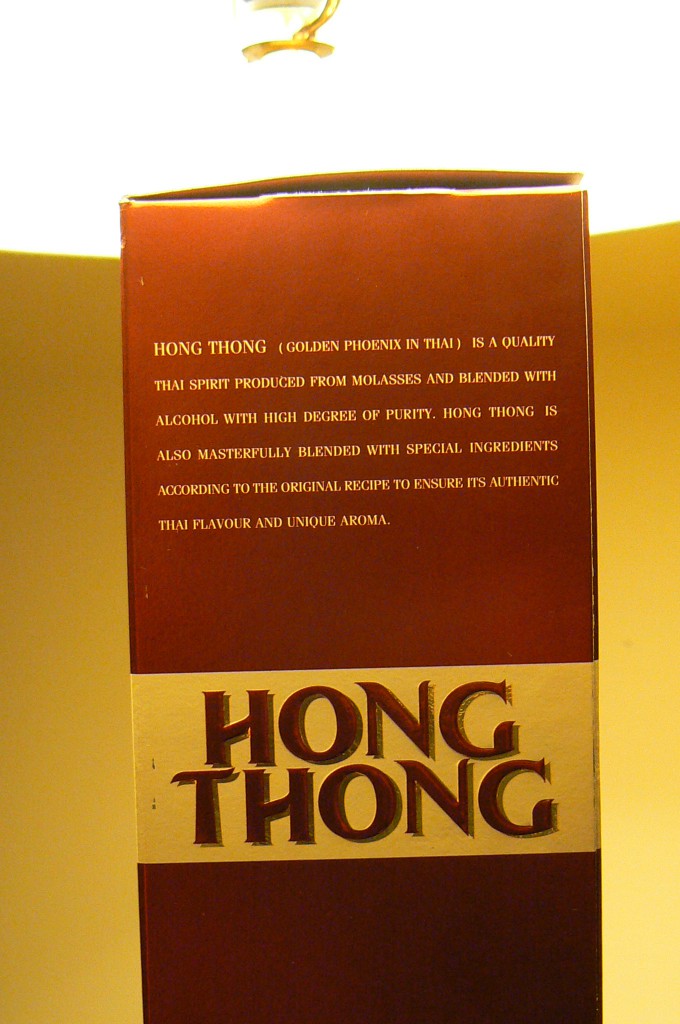 and that didn't include a four-pack of Johnnie Walker and Soda Mix 00 god knows what the hell that is (other than a marketing test product — revview to follow).
Followed by a river dinner cruise. Great food — amazing if you consider that it came out of the bottom of an old rice barge. And it was lovely to see the palace lit up from the water.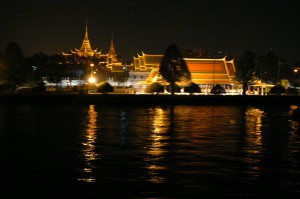 Many drinks, much laughter, and now I have to get to bed — as I am truly exhausted, and would like more than two hours sleep.
[96.5 kilos — god I love that scale]