I didn't' leave the house today… luckily there were a few things in the fridge since it decided to snow today. Last night when I went to the dinner party I had to put the top up. Do I now put on the chains? I even had a "nooner" reschedule for tomorrow morning (we will see if THAT happens).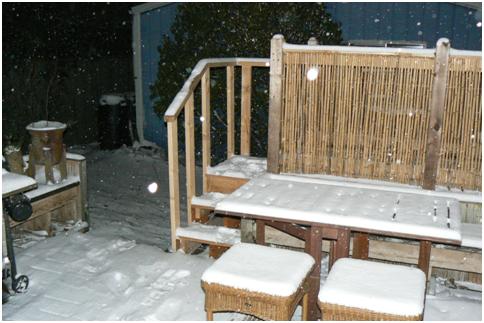 Or maybe I should make a Christmas card for this year….note the slight sunburn.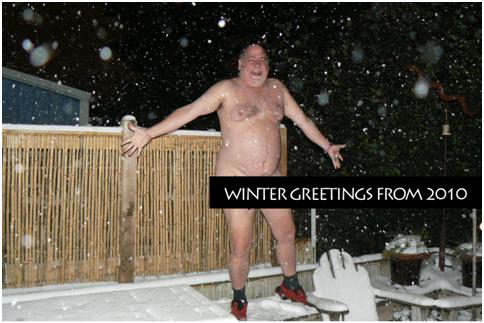 Or not… no salad to go with dinner tonight, I didn't leave the house today, so I was forced to defrost a t-bone, bake a potato and open a bottle of wine (and do two loads of laundry, pay the bills, deal with the stuff of life).
[231.2]