I love a day that is jam packed with even some things that pay the bills. Meeting prep in the morning then two meetings in the early afternoon – guess what, added another title to my hat for one of my projects – prototype fabricator. Who knew that being familiar with sewing elastic would come in handy in the business world.
After the eastside meetings it was off to by supplies, pack all the Christmas presents for shipping to New Mexico, then off to the apartment to pick up what is supposed to be the new living room computer.
I guess I didn't read the SIZE specs on this beast.
The box – compare to water heater in utility room — you should have seen me getting it in the Miata for the trip home: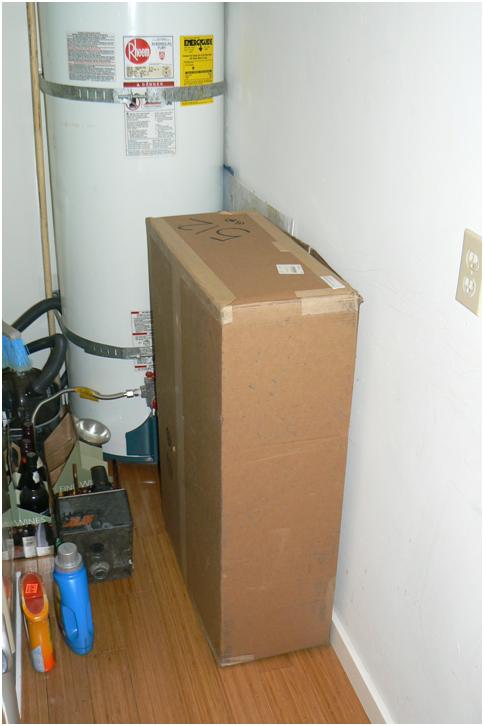 The machine itself – yes, that is a monitor sitting on top of it: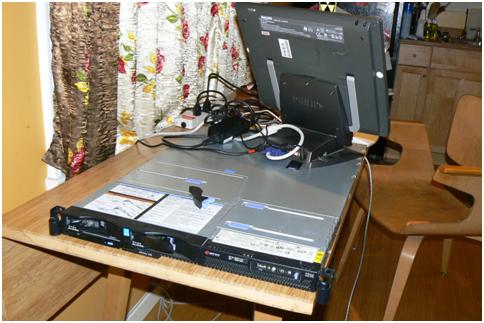 The damn thing is 28″ long! Not to mention 18″ wide and less than 2″ thick. Gonna be interesting finding a place to mount it short of a rack.
The specs on the machine:
IBM eServer xSeries 336 Dual Xeon 3.0 GHz 1U Server

General Features:

No Operating System!

1U form factor

Two (2) Xeon 3.0 GHz single-core processors

800 MHz FSB speed, 1 MB L2 cache per CPU

Intel E7520 chipset 

5 GB DDR2 ECC RAM (16 GB max)

Two (2) 73.4 GB 15,000 RPM U320 SCSI hard drives

Slim DVD-ROM drive

No floppy drive

Integrated ATI Radeon 7000 graphics chipset

Integrated dual 10/100/1000 Gigabit Ethernet

Diagnostic LEDs

Integrated RAID 1 support 

One (1) 585-Watt power supply w/redundancy option

Drive bays:

Two (2) 3.5-inch drive days (both occupied)

Slim drive bay for DVD drive (one occupied)

Expansions Slots:

One (1) PCI-X slot

Eight (8) 240-pin DIMM slots (six occupied)

Two (2) SATA ports

Front I/O Ports:

Rear I/O Ports:

Two (2) PS/2 ports

Two (2) USB ports

One (1) 9-pin Serial port

One (1) 15-pin VGA port

One (1) System management port

Two (2) RJ-45 Ethernet ports

Power Specifications:

585-Watt power supply (100-240V ~ 50/60HZ 8.3A/4.0A)

But really — $159.99 which included shipping a 43 pound box. Dual processors, 5GB RAM – this thing in lightning fast with Windows 7 Ultimate installed on it. Added Office 2010 and the Adobe Creative Suite 4 which Photoshop loads in record time, might have to move this into the office and turn it into the graphics machine. Guess I'll have to get Graf over to figure out why the second 80GB drive isn't being recognized by Windows – shows on boot.
A burrito from the truck at the Shell station for dinner while I configured the new beast and packed for Vegas – would love to see the TSA expression if they open my second checked (both free as MVP Gold) bag… 25# of meat and a full-length beaded gown and shoes.
[229.4]