I love group travel. I hate group travel.
Shit – I organized this mess, so it's mine.
Morning fire drill – get Javier awake (dynamite required), get Dan and Lisa to the rental car center – get lost leaving town, lose 20 minutes.
Fast food lunch in Boulder City… Hoover Dam next stop… new highway, security stops, big dam fun….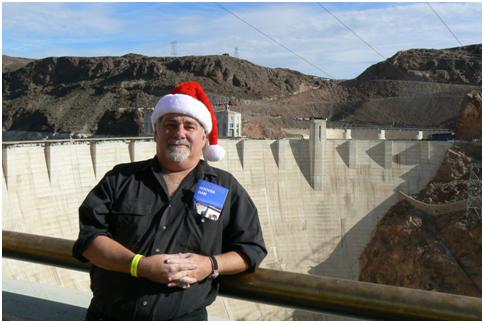 And during the long ($30) tour, where we were in on of the inspection tunnels – the tour guide suggested we stick our cameras out the ventilation shaft and shoot UP. Stunning.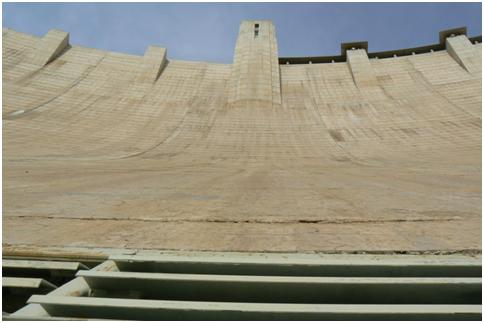 I rafted down the Colorado through Grand Canyon a couple of years ago – from Glenn Canyon Dam to almost Lake Mead (which was formed by the Hoover Dam). Massive beast this dam… this will be the third tour, always learning or seeing something new.
And then there is the new bridge….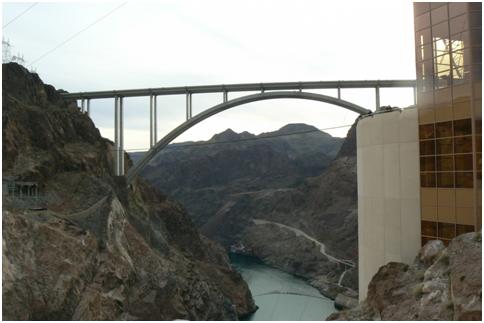 Longest of its kind in the US… stunningly beautiful, and still under construction when I was last here… now, you can go across the dam, but not reconnect with the highway. Sad.
Dinner tonight was in the condo – yesterday's chili sauce cut 50% with chicken stock and nice hunks of pork baked in the oven… by my estimate, everyone had at least half a pound of pork in that sauce… Yummy.
Me – on the Murphy bed tonight… alone.
[? ? ?]