Definitely a lazy day… up late, little breakfast, trying to hang out in the lack of sun floating around the lazy river.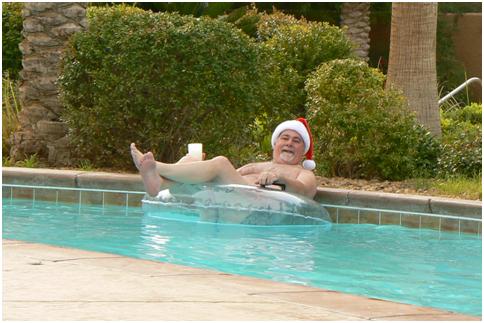 The Kittens were restless so most went back out to The Strip – not me – my one trip down there was enough.
A quite dinner of mole here at the condo, with Dan and Lisa off to visit his brother John, who sounds like he is doing well (for once).
Not much other than thinking about packing for the morning. Back to the land of rain and drizzle.
[? ? ?]