Out of the house at a little before 11 and sitting in Rich's driveway in Olympia at noon – trying to stuff to large guys and their stuff for the weekend into a really tiny little car. And we both packed light, but I had the fur coat to get the zipper put it in when I'm in Forks, Washington on Monday.
By 3:30 or so we were checking in at the WorldMark Seaside, seen of so many visits this fall.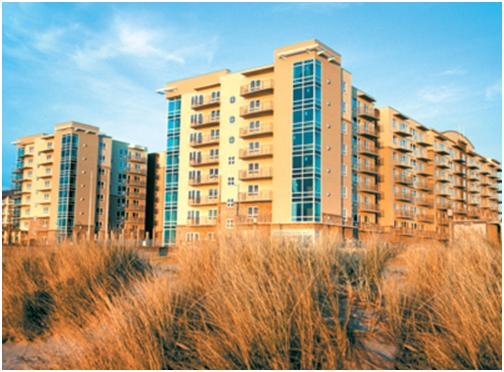 Our three-bedroom (standard, not deluxe) is on the second floor on the right hand side of this picture. Now all you need to add is a sort of winter grey motif and you have it.
My sorta BF didn't go out of down as planned so he came over after work at 7:30 for a little bed time and dinner. An unexpected treat. Hopefully I 'll get to see more of him over the weekend. He seems excited about meeting the poker boys, but then again, he does like older chunky mean – for which we all (well, maybe not Curt) qualify.
Dinner was bockwurst on the grill – probably not the best way to do them as they split and charred up a bit, but still tasty. Warm kraut and buns, mustard, a side salad, and lots of good conversation. All is well in the world.
[231.5]