This is what today looked like: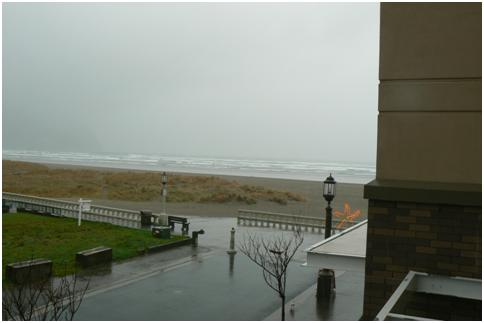 Needless to say, I haven't even left the condo. Which leave me time to spend catching up on all the email links I've been sent over the last couple of week. One that I set aside for reading is a lovely article titled How To Travel Around The World For $418. And people think that I'm over the top in my travel.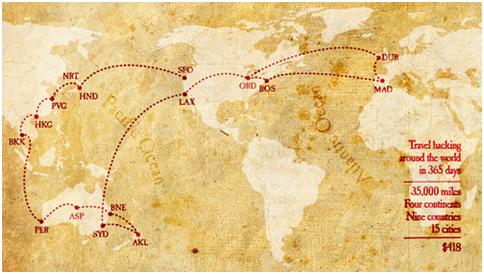 Of course, I'd like to be earning miles on all these flight legs, not redeeming. And he is doing it all in coach. I think I'd die. Of course, he is taking 8 months to do this.
Curt and Rich left around 2:30pm to head back to Olympia. I don't leave for Forks until the morning, when Spence and David head back to Olympia as well.
Dinner tonight – more steaks. Seems that was all that was on sale at Safeway… another night of steaks – and some for tomorrow too! Add a big salad with the pear gorgonzola dressing and you have a fine meal. Just Spence, Dave and I for dinner tonight.
Tonight's movie: Solitary Man Review: sober.
And now we are just drunk and trying to pack.
[? ? ?]