Wow. Out of bed at 8:30… damn sun. Not used to that in Seattle.
Before: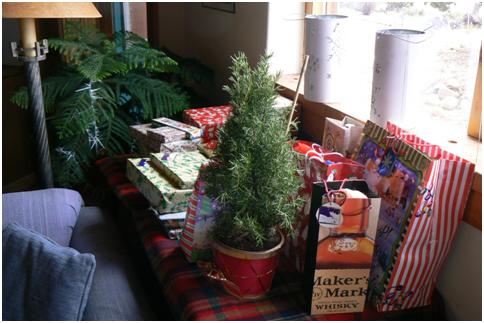 After: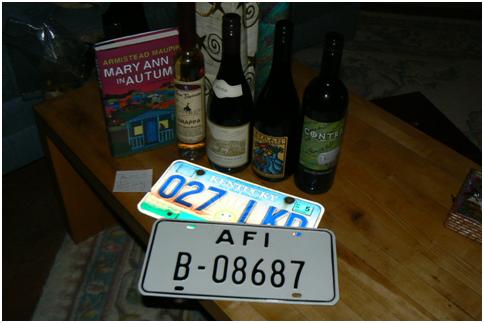 WOW – both photos suck. I must point out that gifts from "The Colonels" show up in both photos – the top, the live rosemary bush they sent to my parents, and below, the two license plates shey sent me for Christmas…. AFI – the license plates for the US Air Force stationed in Italy. WOW. I felt the package and assumed two Kentucky plates (which I would have passed one to Julian)… but now I just stunned. For those that don't know, I've sort of started collecting really weird license plates… the stack and store easily.
In between: red barons (champagne and cranberry juice), pate, crackers, chili – for tomorrow there is the 12.5 pound standing rib roast for after the morning present defrocking next door at the in-laws…. Must mention that tonight we were joined by more random relatives…. Jameson and Julian's mom and husband – thank the present goddess that I wrap spare packages for unexpected guests (and luckily I still had two spare bottles of wine for the return trip home!).
[? ? ?]