Another day, another dinner party.
The "tree" is down:
Compare this to the shot a couple of days ago.
The wine is sacramental….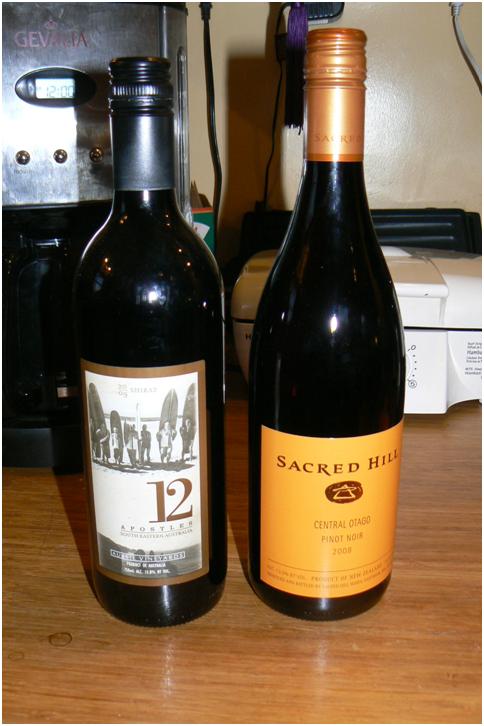 12 Apostles and Sacred Hill. Must save some for when my priests visit.
Dinner with DancingBear and Erik. A New Year's gift of a hand me down phone for Erik, and a computer for DancingBear to use as a "media server". A vegetarian feast for the three of us – and no, I'm not changing my stripes and becoming a vegan – Erik is a lactose intolerant vegetarian would be the reason, though I'm sure that DB would have loved his Portobello stuffed with lamb rather than basil, lemongrass, ginger, pearl onions, and garlic.
DB left early, Erik stayed later and chatted… he howled with glee when I took him for a ride on the dining platform. We didn't stay up too long as it was wicked cold last night.
Tomorrow: packages that were due on Friday.
[231.9]