Slept in… so nice to be able to do. Didn't even get breakfast in, just the standard holiday morning Bloody Mary. Just waited for Helene to show up at 12:30 for the first meal of the day. Went next door to the Blue Crab, and as usual had a wonderful meal. Helene had the small fish and chips order, I went for the crab cupcakes with whipped blue potato icing… which I had no idea what it would be… but this is it.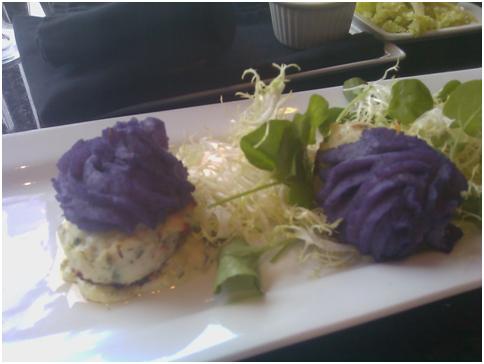 The layers are:
Tartar sauce
Crab cake
Whipped blue potato "icing"
A little top heavy, one had already fallen over by the time I got the camera out.
Back to the condo for a nap to get the energy to make dinner. And what a dinner it was. So much for seeing the Legends of Flight at the IMAX theatre down the road.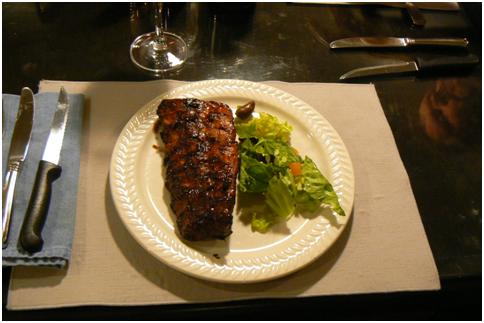 Slow cooked pork ribs and a little salad (and the last of the bread). Yum.
For tomorrow we head home.
[? ? ?]