Something about travelling means you spend the day after your return doing laundry… load after load. Clean sheets, clean shirts, socks, the works.
And making bread for a dinner with Swanda tonight: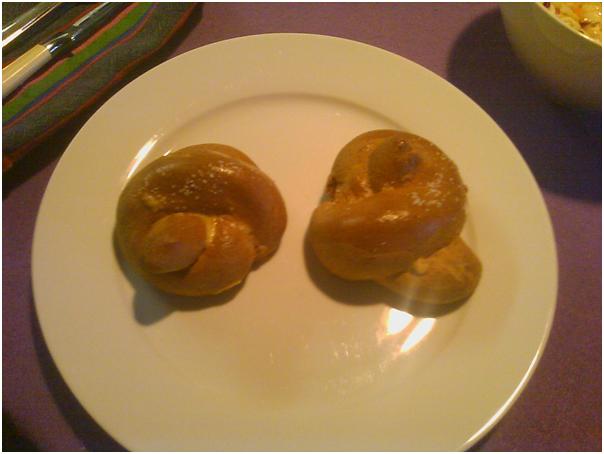 Yes, the rolls sort of look like dog turd. The fact that they are rye doesn't help the look any. But tasty.
Before dinner was picking up a package – a new monitor for the living room server. Now if I can just find a driver to use it in the vertical position.
Speaking of dinner – here is part of a decimated steak, the cole slaw already gone.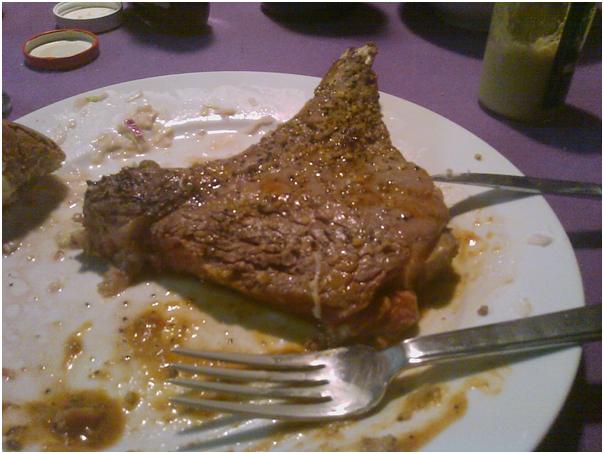 I'd originally planned on making bar-b-qued chicken (in the oven), but Swanda pleaded for steaks after this trip to CanadaLand and the condo in Victoria shared with a pescatarian… he was jonezing for some dead cow. I actually took this picture send to Bug (the non-pescatarian guest).
No time for Yuke lessons tonight.
[230.5]