Arrive Dublin 6:45… on the curb with Mindy the Amazing at 7:30… and she ISN'T a morning person.
I love visiting Jeff and Mindi… I get to take over their kitchen for such things as eggs and toast for breakfast followed by a shit, shower, shave, and a four hour nap.
But here is my day in pictures:
PRE-Dinner…at CrackChicken, a"pop-up" restaurant (only open for three months in a super cheap vacant storefront) which I forgot to grab the menu from.. damn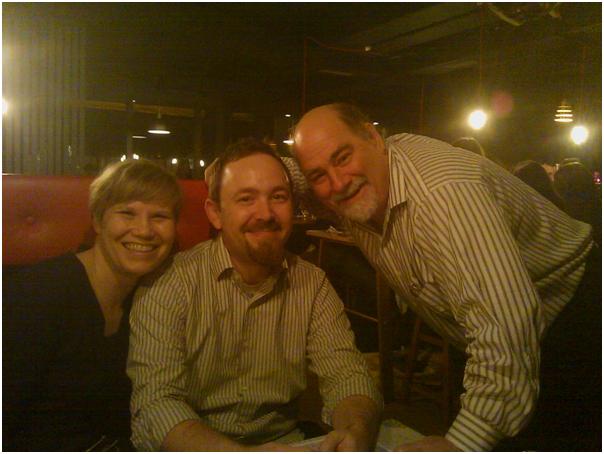 Post Dinner chicken bone pile. Total tab for three with a bottle of wine and 2 beers… 55 Euro. Not bad.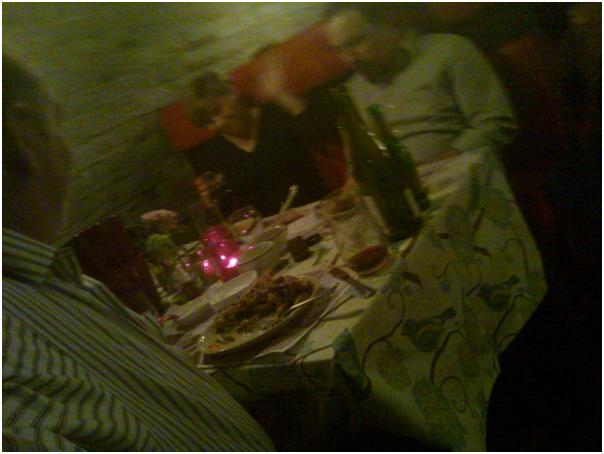 The mad crush at the bar before the cabaret: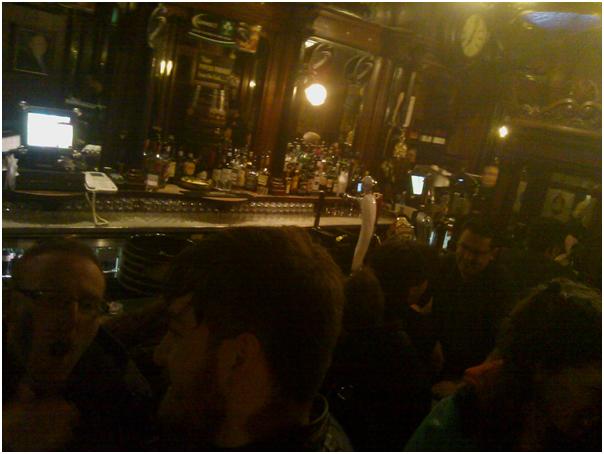 And a video of part of the performance:
Then cabbed it back to the house for a couple of nightcaps while talking of the days to come. Sorry for the quality of the shots – dark bar, camera phone, you see the problems.
Belfast mini-trip has been moved from tomorrow to Sunday when Ian has he day off.
[? ? ?]