It was a very slow day around the house after last night's festivities… Jeff was late to work, Mindi still in her jammies at 4 in the afternoon, me taking an afternoon nap on the couch after doing the shopping for tonight's dinner at Ennis Meats about a fifteen minute walk from Lullymore Lane.
With a refrigerator the size of the one at my old church (under counter) shopping becomes a daily routine, and luckily the guys at Ennis Meats do some pre-prepped stuff that makes it easy – tonight is the Pork Fillet stuffed with organic walnuts and apricots. Add a Greek salad and you have a wonderful meal, and for once, some leftovers!
Tonight's big event is a premiere of the new Matt Damon flick (yes, I went to a movie… in a theatre) that is part of the Jameson Dublin International Film Festival (JDIFF). The Adjustment Bureau.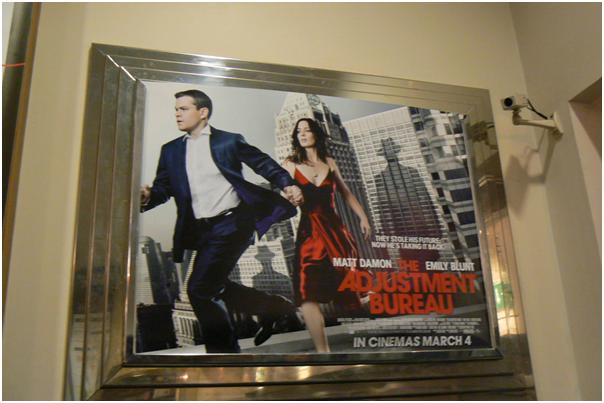 It's a sort of Men in Black twisted thriller love story… as they say, "genre busting" – well, that's what the director said in the Q&A afterwards. This was the European premiere, opens in the US March 4th.
A couple of glasses of wine at the neighbors after they movie (tickets were courtesy of her) and much chat about her new job which will take her to the new country of South Sudan, which led to frequent flier talk which led to convertibles in Rome, her other office site along with Washington, DC. Why does this sound appealing?
And why was I up until 3am?
[? ? ?]