Breakfast out this morning… at Noshington just up the Circular…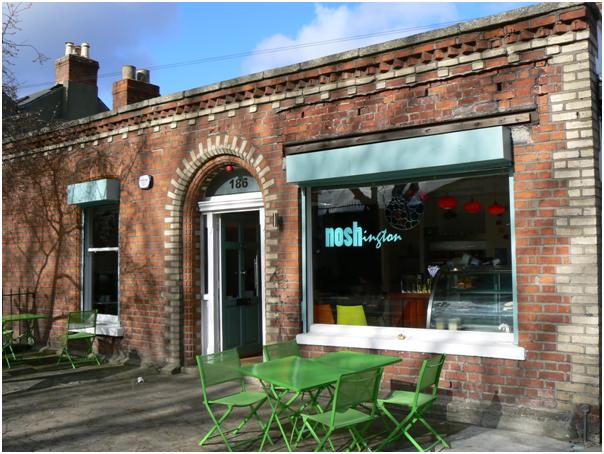 Now I can say that I've had a proper Irish breakfast with poached eggs on dark bread, the requisite broiled tomato and some home fries. It was a big enough breakfast that it held me until dinner with the neighbors two doors down.
The original plan was for dinner at Jeff and Mindi's place, but changed as their 1.5 year old is going through a bit of a cranky phase, though you wouldn't know it as she went to bed right as we got there and stayed down for the entire noisy time.
The noise might have come from one bottle of Prosecco, three bottles of red (or was it four), a bottle of 15-year-old Havana Club rum and half a bottle of Jameson. We brought a Greek Salad (stretched from last night's salad) and some of the booze. They made a lovely garlic bread and a Putenesca style pasta dish.
But really, to bed again at 3am – and tomorrow I have to get up at 7:30am to catch the train to Belfast.
[? ? ?]