8:30 comes early… when bed was 3am.
Catching the 10am express to Belfast to see a guy that I met a year and a half ago on my birthday trip to Dublin and Plymouth.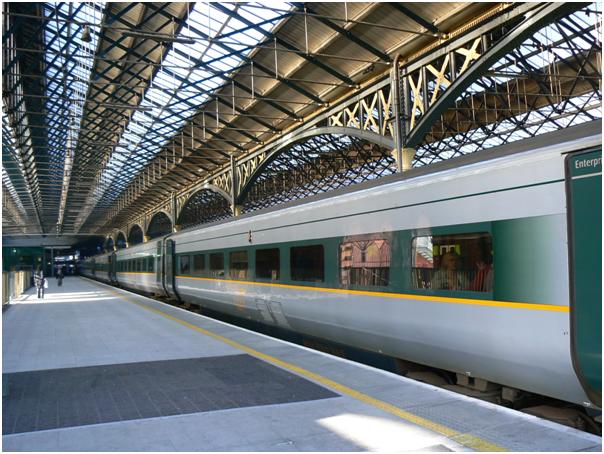 The plan was to meet at the train station in Belfast after the 2 hour ride… that was the plan…. Waited 45 minutes… no response to the two texts, figured I'd go out and explore and if he didn't text back I'd change my ticket to the 3pm train rather than hang around for the 7pm train.
Just down the street is the St. George Market which is open only on the weekends so the timing was good.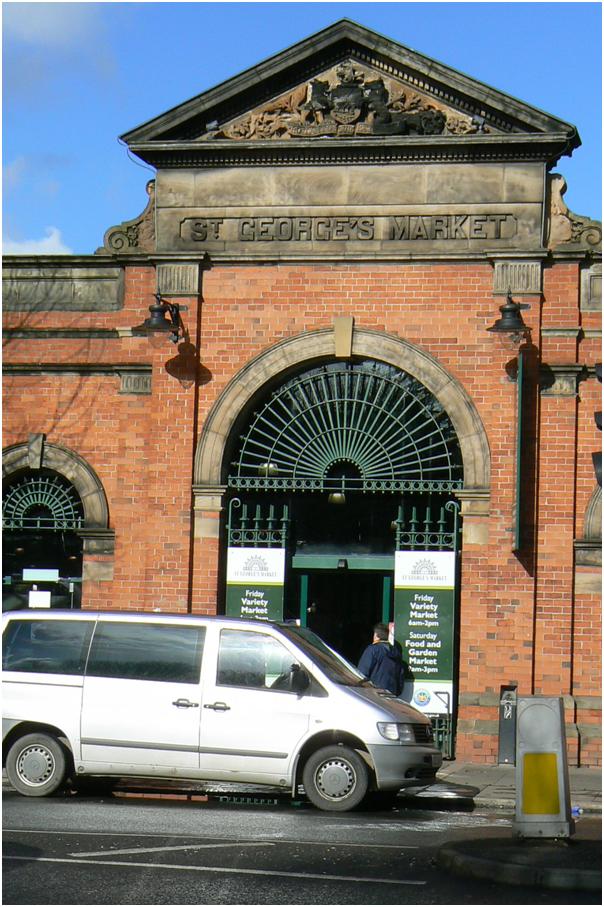 A nice example of Victorian architecture still in use today. Think antiques, bric-a-brac, butchers, bakers, candlestick makers (seriously, there was a candlemaker) and entertainment….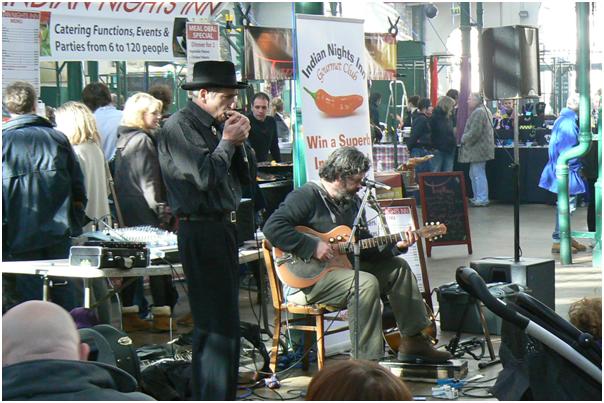 Ian finally rang around 1:30 and walked over. He'd overslept after getting home at 5am with a boy in tow, and finally getting to sleep at 8am. Even worse than me. First stop, Starbucks for tea for him, and water and juice for me – rehydration is the order of the day.
A walking tour of the city centre, a stop by the cathedral, not officially open for tours on Sunday, but they were setting up for the Evensong service which I seriously contemplated attending – instead we went back to his flat to meet the boy and eventually head off to a seriously nice dinner (albeit with slow service) of rabbit for me, steak for the boy, and pasta for Ian the Vegan. The slow service left me back at the rail terminal with 6 minutes to spare by the time I got to the platform, but still enough time to have the ticket taker snap a photo of the three of us…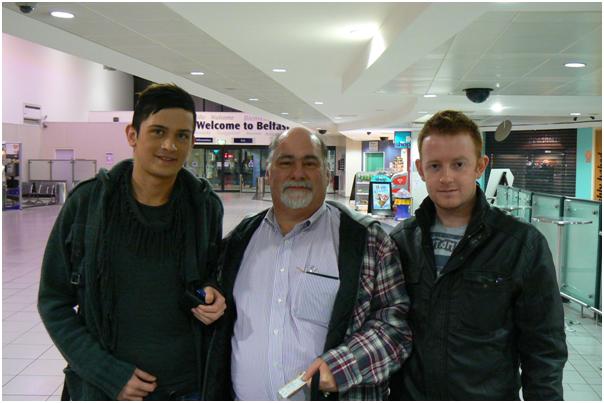 I slept about half the trip home… exhaustion catching up with me – and Jeff was waiting at the station with a nice warm car. My last night in Dublin and all I want to do is go to bed for tomorrow is another early morning.
[? ? ?]