A nice breakfast of scrambled eggs with asparagus and cheese – and of course, a bloody mary.
The kids left about 11 to head back to Indy (with, as it turns out, a stop at the ChicagoLand IKEA store). I putzed around the condo for a bit before heading out for a Sunday drive. First stop, a drive through town – this is the home of Ulysses S. Grant – well, when he was president…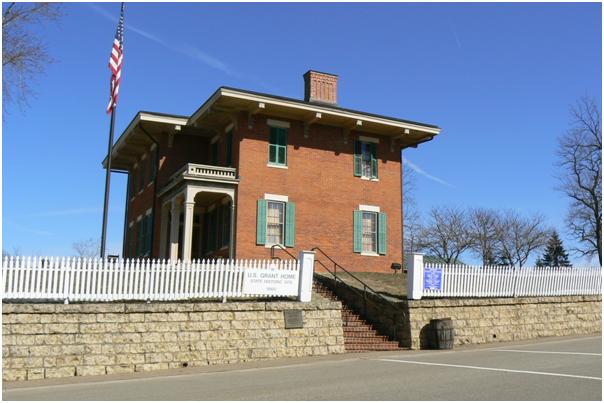 The Iowa border is about 15 miles from Galena – and just over the river (that would be the Mississippi River) I stopped in the port area to snap this picture north… the railroad bridge goes back to Illinois, the bridge beyond it connects to Wisconsin…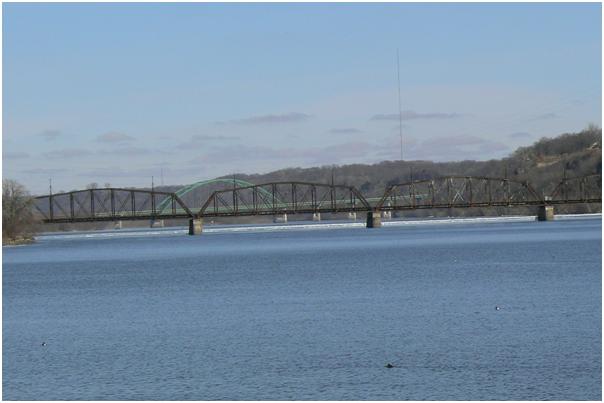 Stopped in Hazel Green (which if I kept going would have taken me to Janesville, site of an ex-LRY gathering years ago – the one that a car load of us got dressed up and went to the Playboy Club fo the first and only time in my life) to do a little antique/junk shopping. Great store – but everything I wanted was both overpriced and too big to get on the plane home.
Before heading back to the condo I decided to swing by the "ski resort" to see what it really was like – answer? Probably a hundred rooms of lodging, multiple restaurants, and people skiing and snowboarding on a sunny Sunday. The elevation wasn't much more than the condo – but it was a straight downhill shot to the Mississippi River.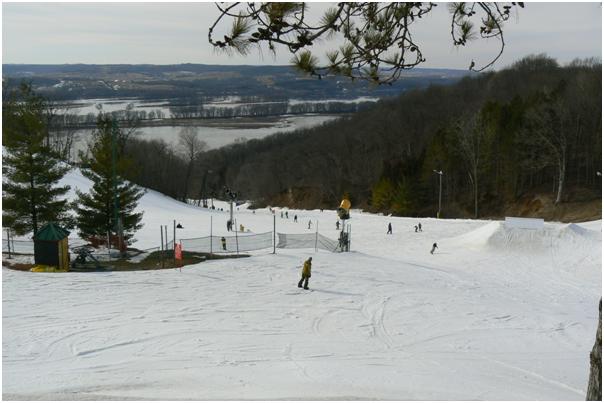 Dinner tonight consisted of eating the remnants of all the rest of the meals this weekend – and I'm sorry to say that I didn't finish them all.
[? ? ?]