Woke up in Kamloops a little after six and lounged around in bed for another hour or so until we pulled out. I'm pleasantly surprised that the beds are actually more comfortable than those on the Amtrak long distance trains.
Open seating at breakfast in the dining car, which actually has movable chairs rather than benches, which is much better for the full bellied of us. And not a bad breakfast either: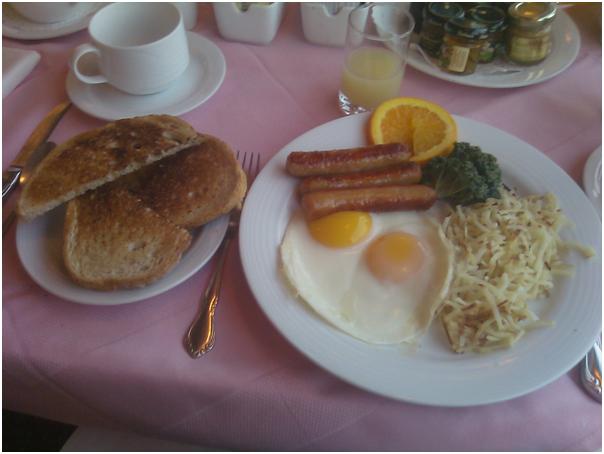 After breakfast, off to the showers for the final cleaning of the morning. I did the teeth in the room before breakfast. FYI, there is a crapper in the room, but you can't use it once the bed is down since it covers the lid (thankfully with a tight seal). And then onto the "bullet" lounge for a little sightseeing and blog work.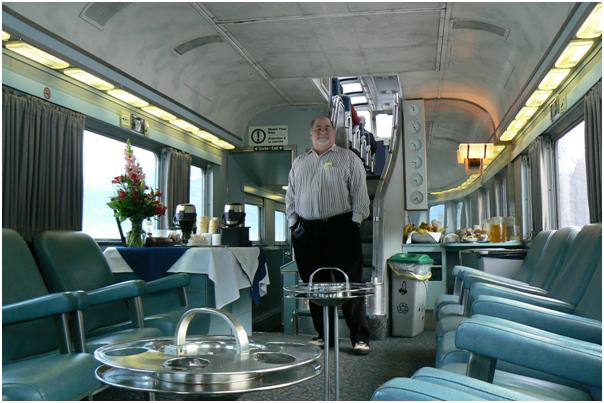 To get the real feeling of the car, hopefully I can insert this video which starts in the bubble dome "bullet" lounge car (for use by sleeping car passengers only) and back down the stairs to where I'm sanding in the picture above:
We are running a tad behind today .. . . a coupling broke on a freight train and we ended up ferrying workers back and forth on the mile plus long train, quicker than walking. At the moment looks like arrival in Jasper about 15 minutes late leaving less time to find the wi-fi signal and get blog entries and hopefully photos uploaded.
Lunch was a tomato Florentine soup, the Angus burger, slaw, and a skipped dessert. The dining car: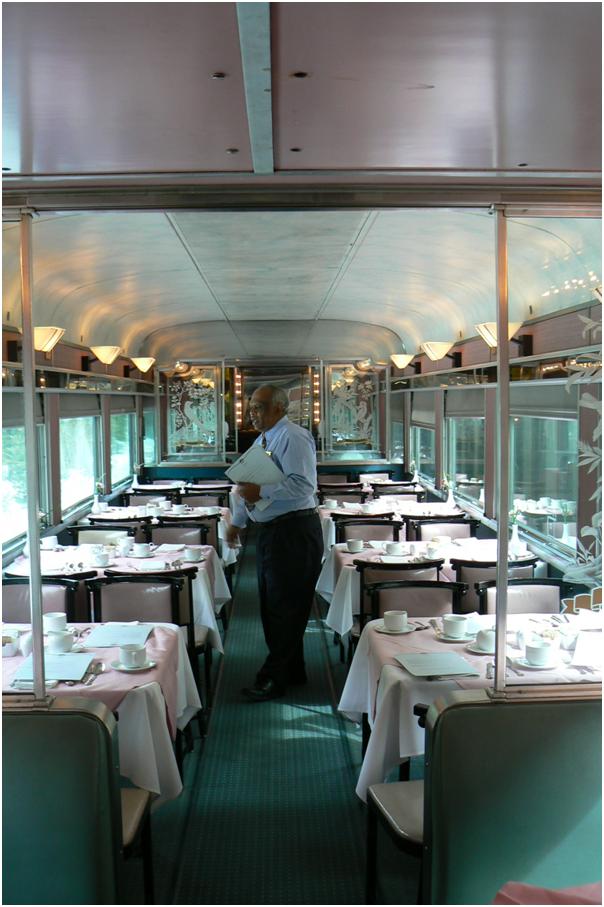 Might have a late update from Edmonton just before midnight Mountain Time.
[? ? ?]