Extra post for today. Update from Edmonton where hopefully there is a signal.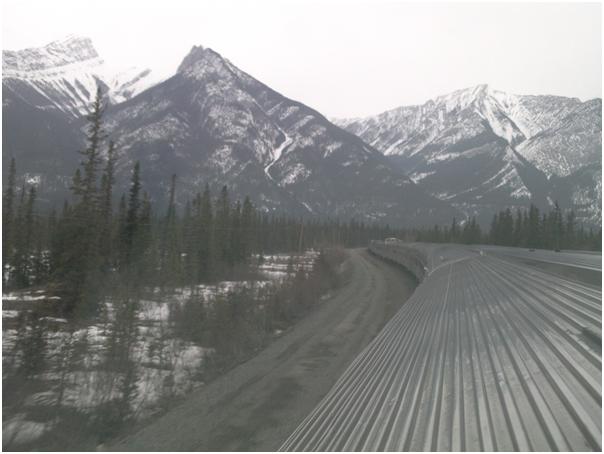 This is a really bad still shot from my video camera because my main camera battery died while I was in the "bullet lounge car". Almost looks like a sepia tone.
Dinner tonight was the pork no-so-tenderloin with Atlantic fish chowder, salad, roasted potatoes and pearl onions with a cheesecake for dessert. It's a nice touch that they "gussy" up the dining chairs for the evening service (and I like the fact that they are not booth seating!):
And here is where I have spent the last 20 minutes waiting for a red signal. At the junction of train tracks just above the Edmonton tag where the blue line ends.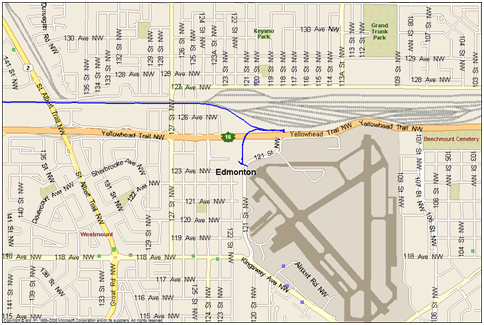 Hopefully I'll have time to post the video for the last post. But alas . . . none of that is happening since the wi-fi here needs a password and we arrived late and there is no time to get off. See you in Winnipeg.
[? ? ?]