A welcome home breakfast awaited me this morning, though I did have to get out of bed to enjoy it.
DancingBear and Swanda arrived a little after nine-thirty with all the fixing in tow for a stunning breakfast:
Homemade sweet rolls
Slices of pineapple
Scrambled eggs
Bacon off the grill
Prosecco and juice
Steamed asparagus
All I had to provide was the:
Place settings
Coffee
Pre-made bloody marys
Not a bad deal. THANK YOU BOTH!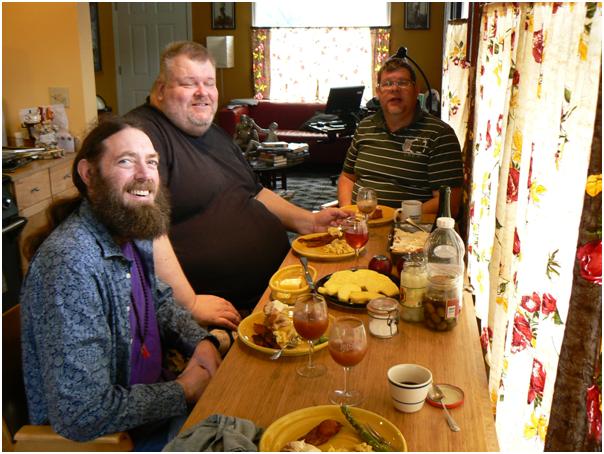 And thanks Swanda for bringing my latest packages from the apartment! Todd took off after breakfast to Eugene and home, nice to have a house sitter for once. Me, I cleaned up some mail, e- and snail, and went for a nap.
Rest of the afternoon was spent uploading YouTube videos, and putting the blocks in place for tomorrows return to work projects — think adhesives and PayPal buttons.
A quick working dinner up north with DancingBear and then back home to the couch as I'm fading after this long week.
[232.5]