Nice to have company. But nice to have a little down time as well. Jameson was off to lunch with friends from Evergreen at Both Ways Cafe in Columbia City. I'd never heard of it, but it gets good reviews. Might have to check it out, but not on the weekend for bunch.
Dinner tonight are a couple of veal chops, some roasted potatoes, a nice salad with anchovies and home-made croutons and a little red wine.
Jameson's visit makes me realize how much I enjoy his company and that I need to spend more time with him… like maybe three nights from the 31st of May to June 3rd staying at the WorldMark Tahoe in Stateline, NV, just up the road from Jameson's place.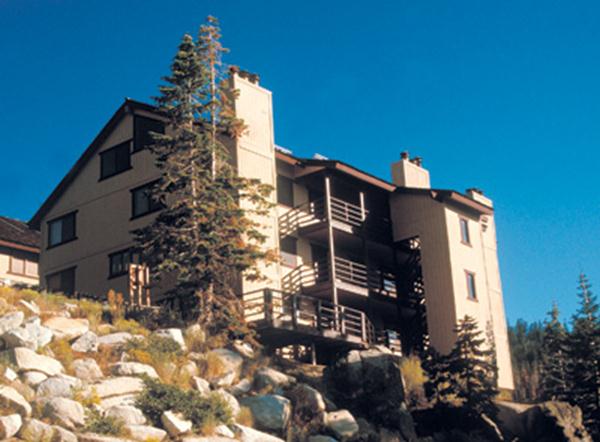 Hopefully the massive snows they have had this winter will have melted. Looks like renting a car is going to be necessary, I can deal with that tomorrow. It's not right in Stateline, but outside of town. Between the shuttle, and then getting to the place, I think it will nicer to have a car. I booked a two-bedroom so Jameson can stay in a little bit of luxury while I visit.
While I was booking, Jameson was packing. Sigh.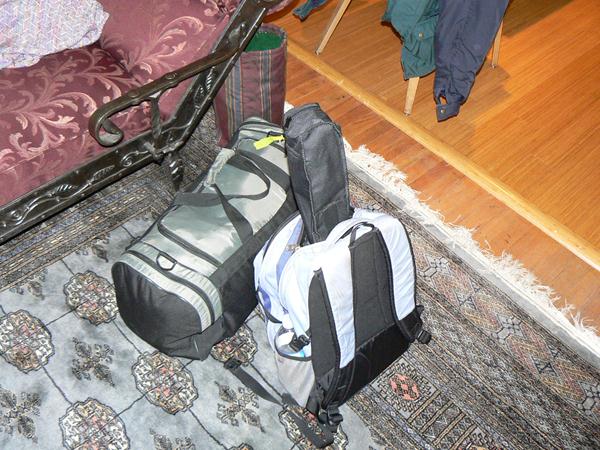 All packed and ready for a really early morning run to the airport. Please note the ukulele sticking out of his backpack.
[226.6]