It only took Rich 8 phone calls to my cell phone and my Manhattan number to get me up and out the door to drive back to Seattle, and finish packing for a week in Whistler. I've started travelling with a brown trimline phone.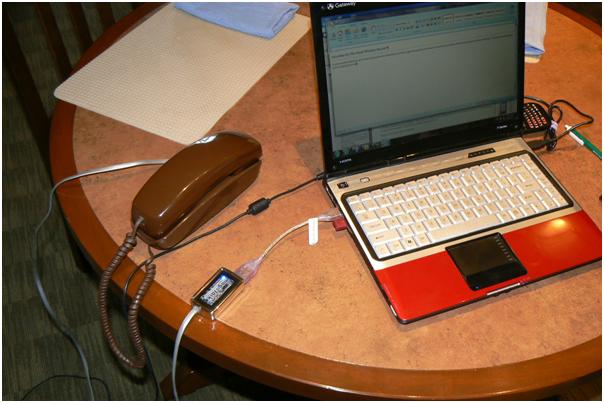 The little box plugged into the computer is a MagicJack. For $20 a year it goes you an easy to install and travel with Voice Over IP phone. What makes it handy for travelling is that it acts as a US-based phone even when you are out of the country. Handy for this trip to Whistler. Handy for next week's trip to Cabo San Lucas. Can keep in touch with family and friends without racking up big roaming bills on my cell phone.
646-499-6036 is the number should you want to call me. If you are wondering where that area code is based, it would be Manhattan (New York City, not Kansas).
Rich showed up at the house a little after 11 and we were on the road to Whistler by 11:30. Kinda nice to not have to drive as we took Rich's mommy van because of the possibility of snow, and more importantly it's hard to fit two people and luggage and food and soda pop.
Stopped for a late lunch at ABC Country Restaurant. Pulled pork sandwiches, slaw and fries for both of us. Too much food but good.
Squamish was the next stop for groceries, wine and vodka. We picked up the whiskey at the border via Duty Free.
Got to the condo and settled by 6. Dinner not until 8 with the heavy lunch. Chef's salad was the meal. Something light to go with the heavy lunch.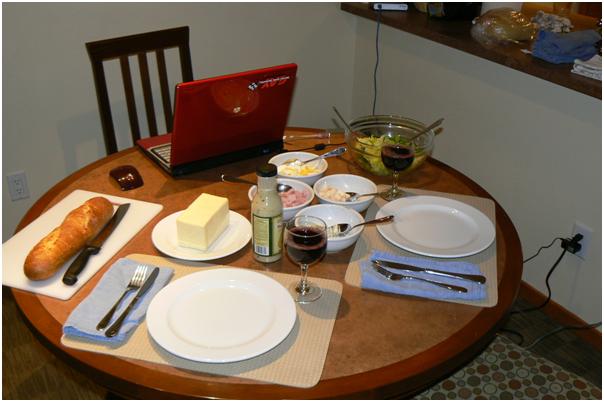 After dinner fun? Let's book a three day cruise from Los Angeles to Vancouver May the 7th, 2013. Yes, 2013. The ship isn't even built yet. Princess Cruise Lines new Star Princess. Mick found a $19 inside single. Yes, a single for $19 plus $30 in taxes, fees, etc. By the time Rich and I got to the site it was up to $39 + $30, but still. $69 for three days at sea? I had to email the offer to other solo travelers. So far Jill has signed up as well. Now we just need to wait for two years.
[231.2]