Yet another delicious scramble for breakfast — pork, potatoes, eggs. But no Bloody Mary this morning as Rich is driving us to the Britannia Mine located on Britannia Bay in British Columbia, about 50 minutes (or 10 minutes past Squamish).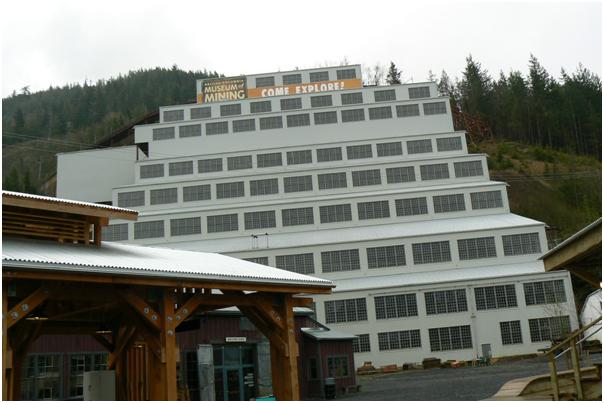 The 20-story mill spruced up in the last couple of years.
The administration buildings.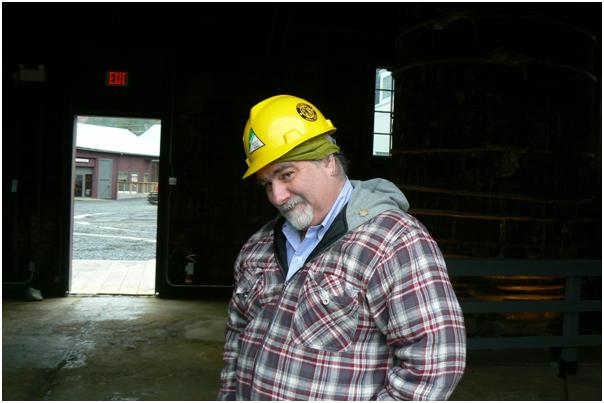 Me looking like a stud in a hard hat before the train ride under the mountain.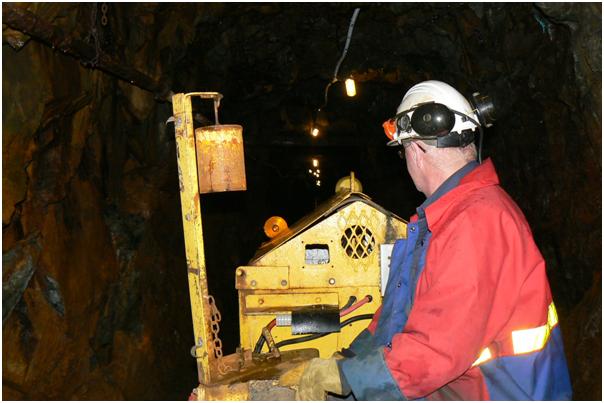 And under the mountain.
A little pricey at $21.50 and the US dollar and the Canadian dollar at parity, but a fun way to spend a couple of hours considering I have a background in mining. Yeah, me. My father worked as an engineer at the Anaconda Copper Mines in Hurley, NM (just outside Silver City) before I was born, and then sold Grinding Balls for Armco Steel as I was growing up. Nothing like the reaction of the class when the teacher asks what your father does for a living. "He sells grinding balls." After the teacher calms the class I go on to explain how they are used for crushing rock into gravel for large ones, and specialty stainless steel ones are used (among other things) for crushing pigments to make inks. Turns out the Britannia Mine made smelted its own grinding balls from the strap steel left from old equipment around the mine, seems that they had a forms shop as well to forge their own railcar wheels and most any other part they needed. Our tour guide (Marshall) worked in the mine from getting out of high-school until the mine shut down in 1974. As a retiree, he's back in the mines again, this time, part-time. Just wish the train tour was longer, plenty of tracks with 210 kilometers of tunnels. And he's pretty good at the panning area as well, he got me three flakes of gold which I now have in a little plastic baggie, about 75 cents.
Got back around 3pm, didn't get a nap in today for some reason.
Dinner was a turkey noodle soup with Japanese vegetables, some rosemary/olive bread, a salad, and the ever present box wine. Stunningly good for leftovers.
Highlight of the nights entertainment, the Ice Pilots series on the History Channel. I got to see some of the hottie pilots and loaders (my DC-3 pilot on my Buffalo Airways flight last June) stuck in frozen tundra.
Time for a late night hot-tub?
[? ? ?]