The scene from the morning, and the evening.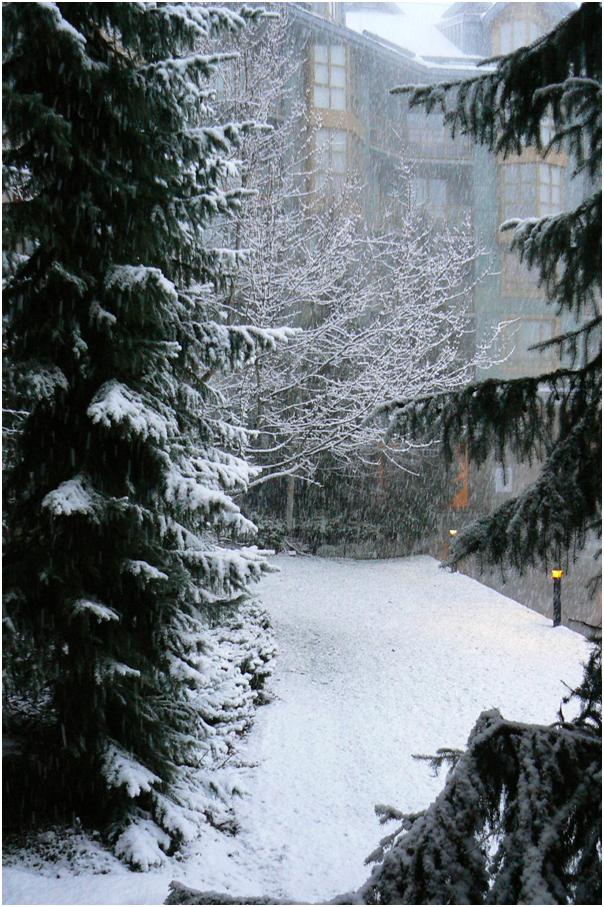 Luckily it melts during the day.
Breakfast at 11. Usual lazing about the place. But I do have a short video from yesterday in the mine.
It's silly but short. Snacks in the afternoon, pupu's for those in the know. Dinner of marinated chicken breast chopped, and sauteed with bacon grease (from breakfast) with some asparagus, a nice salad, a little rosemary bread, and the dwindling red wine.
And the movie tonight is "300", an odd Greek tradegy. Check it out on IMDB for a description: http://www.imdb.com/title/tt0416449/. Lots of blood, guts and lust.
Time for another swim tonight, with the snow coming lightly down.
[? ? ?]