Sunny side up eggs, turkey and toast. Starting to whittle down those leftovers, but I'm afraid we're still going to have too much turkey.
The mountain was out today, but we weren't. We did invite a local guy in for cocktails and whatnot, the whatnot which Rich rather than I.
Whatnot was achieved by posting an ad on craigslist with these two cute cropped photos from the day at the mine: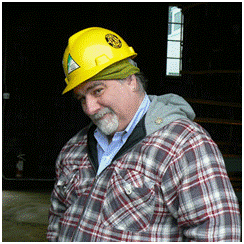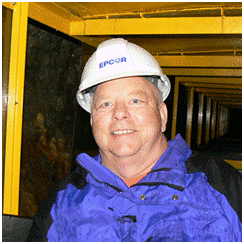 Who wouldn't want to come over for drinks and whatever with those mug shots.
Soup, salad, and bread after the boy (35) left. Looks like the cleaning crew is going to get a couple of packages of frozen sausage, a couple of heads of romaine and some other miscellaneous stuff. Guess I brought too much protein for once!
Did my final swim at 9pm just as some sort of frat drinking party was kicking up in one of the Jacuzzis, loud enough that you could hear them at the front desk. Too bad we didn't book the rest of the weekend here as it's the start of the 10-day Telus World Ski and Snowboard Festival. Who knew?
Off to bed early as we want to be on the road early.
Seattle bound.
[? ? ?]